Maybe calling this thing 'week notes' was a bad idea…
OK, so four months between week–notes articles is far from ideal. In my (feeble) defence, I have actually averaged just over an article per week in that time; they've just been the more focused individual photographs or topical articles. While I never expected to quite keep up a perfect weekly schedule though, it has been too long.
The late spring and summer months have been busy ones work-wise though while still looking after the kids in the mornings I have also managed to take quite a lot of photographs along the way—over 6,000 of them, in fact.
SceneMapper
In amongst work, family life and a pandemic, I have also managed some more work on my ever-gestating iPhone app, SceneMapper.
I'm beyond attempting to make promises on when it will be available to others anymore, but it's been a working app for a while now that has already been proving useful in my own photography—like attempting to reproduce a poster we have hanging in our house. 
I decided to shift the app's minimum requirements to the upcoming iOS 14 in order to make my development life a bit easier, so I at least have a little longer before it will be possible to start adding beta testers again.
Film photography
Earlier in August I managed to get out for a 'proper' photography day on my own, and towards the end of that trip I did finally break out the Bronica GS-1, a 6x7 medium format film camera. I exposed 5 frames of Fuji Provia 100, so now I need to get out again and make use of the remaining 5 before sending the film off to be developed.
I toyed in the summer, while all the labs were still closed, with the idea of developing my own film at home using something like the LAB-BOX, but eventually realised I was never going to have the time for it and instead sent two previously-exposed rolls of 120 film to Digitalab nearby in Newcastle.
It took a while for my film to come back as I'm sure they had a backlog following lockdown measures, but the results were very good and I at least now know the GS-1 is in good working order. The same can't sadly be said of my Bronica S2, which appears to have a light leak.
New lens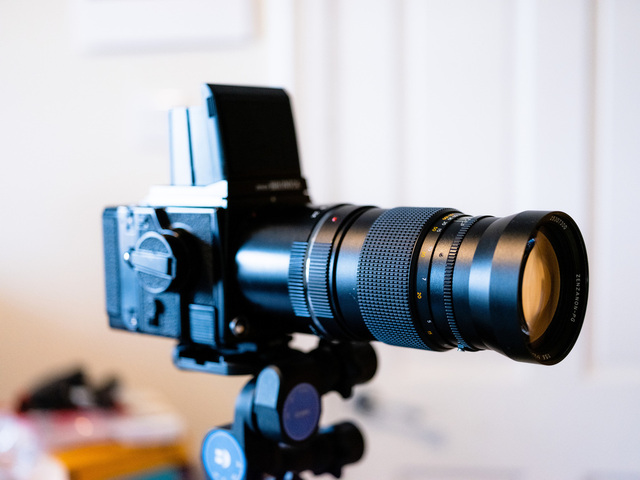 Much more recently, I jumped on a listing for a 250mm F5.6 telephoto lens for the GS-1 (I only previously had the 150mm F4) at a great price from Harrison Cameras, and am looking forward to giving that a try out soonish.
pixl-latr
The much-delayed Kickstarter project from Hamish Gill of 35mmc, pixl-latr, finally delivered this month after many trials and tribulations.
A couple of nights ago I got round to trying it out and it's pretty decent as a flexible scanning frame using a digital camera, though my copy has something of a concave curve to the top plate that means there isn't a flush fit. It still seemed to do an OK job holding the film flat enough to scan, but a bit of light was leaking through the gaps.
I'll get in touch with the pixl-latr team and see if there's anything to be done, so reserving judgement for now. Without (personal) need for the flexibility of different film sizes though, I have the feeling my existing Better Scanning holder with ANR glass may still be the better (no pun intended) solution for me.
Photography
I won't attempt to recap all my photography in the past 4 months—especially as most of it has been hyper-local trips with the kids—but I'll share a few recent images below, as well as some thoughts on a couple of vintage lenses I've come back to.
Minolta MC W.Rokkor HH 35mm F1.8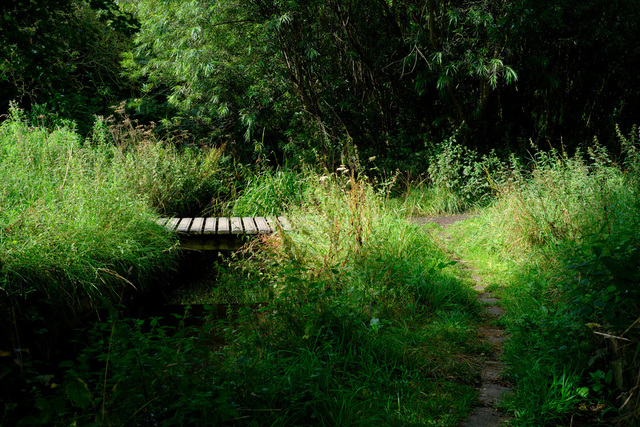 Having had this lens for over a year, I hadn't ever got round to properly using it beyond some test shots either in the garden or of the kids. I finally gave it a couple of outings recently, mounted on the Fuji GFX 50R: once using the full medium format frame and once in '35mm mode', which crops down to a standard 35mm full–frame size and to around a 30.5MP resolution.
Using the full GFX sensor it does vignette a bit and gets soft in the corners, but coverage is pretty good especially for its focal length and sharpness away from the corners is also good.
The image above was taken in 35mm mode, where we're using the intended portion of the image circle for the lens and results are very good.
Voigtländer Nokton 50mm F1.5 LTM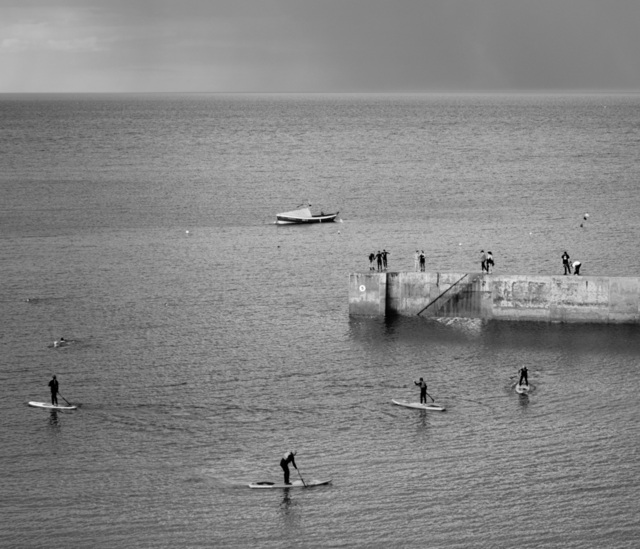 I've written about my love for the Nokton 50/1.5 and have been using it a bit more recently with the X-Pro2 after largely defaulting to the bigger GFX 50R so far this year. It was lovely to be reminded how easy it is to use and focus, and the sharp-enough detail without being over-sharp that the better older lenses have.
I got a nice series of images a couple of days ago with some storm swell in Cullercoats Bay, but I'll wait and share them together in another post.
Vivitar (Komine) 28mm F2 close-focus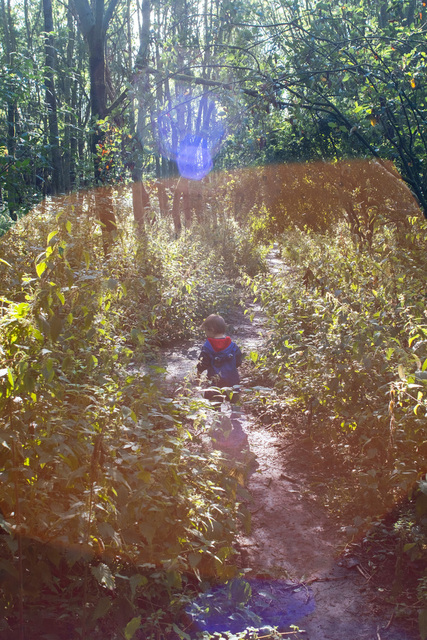 Another lens I bought around the same time as the Minolta was this lesser-known but well-regarded manual lens: the Komine-made Vivitar 28mm ƒ/2.0 close-focus. Equating to a roughly 42mm focal length when mounted on the APS-C X-mount cameras, it becomes a pretty nice walk-around normal lens.
Results on my one outing to a nearby country park were a little mixed, though I was also rather more focused on corralling my young kids through the forest trails so it needs another chance before being properly judged I think.
One clear characteristic of the lens however, is some serious lens flare when the sun gets near the frame. The example shared here has flare taking over the bulk of the image, which could be an interesting effect when desired but definitely not ideal in general shooting.
I'll also give the lens a go on the GFX bodies at some point. From a quick test a long time ago, coverage is not terrible but I'd probably shoot in 35mm crop mode to get it back to its intended focal length.
New locations
Needing to get the kids out into the fresh air in the mornings, we have been exploring all around our local area through the summer though I still found a couple of interesting new (to me) spots recently.
Brierdene
I've both walked and driven by this small dene numerous times and regularly thought, "I should investigate that at some point". I finally did and it's lovely: a short stretch of path along the Brierdene Burn with a few nice spots to stop for a rest and a snack, which I did with the boys in this little spot: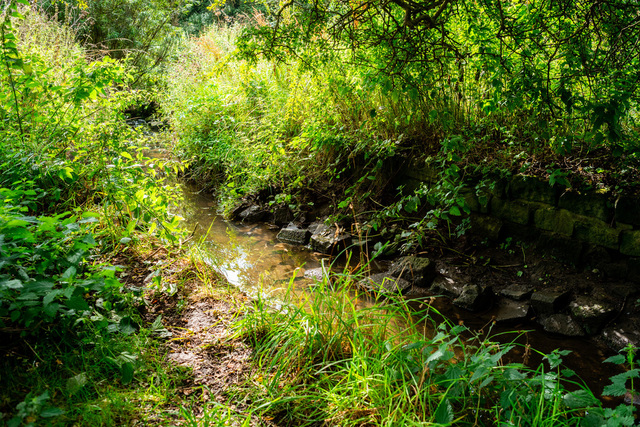 Just off the path by a tiny bridge (the image in the Minolta 35/1.8 section above) there's a bench by the burn which also has this lovely gnarled old tree growing over it: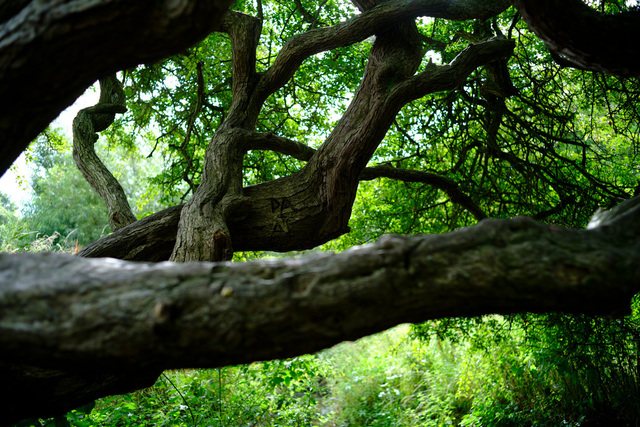 Plessey Woods
A much larger area and richer photographically is Plessey Woods: a country park not too far from us that has a nice mix of woodland, wildflower meadows open, tended grassy areas.
I shared a couple of images from Plessey Woods a few days ago, and it's somewhere I expect to visit again and again.
Upcoming stuff
I made an addition to the software that runs this site, allowing me to better log and track ideas for things to write about, which is already helping me write a bit more. Hopefully that continues.
Some sample ideas for future articles are 'The shots that got away', a review/overview of the two Summicron lenses I have, a discussion/comparison of 'normal' lenses on the X and GFX systems and something about post-processing raw files from DJI drones (the flatness!).
We shall see if I have published any of the above by the next time I get around to writing a week notes post. Until next time…