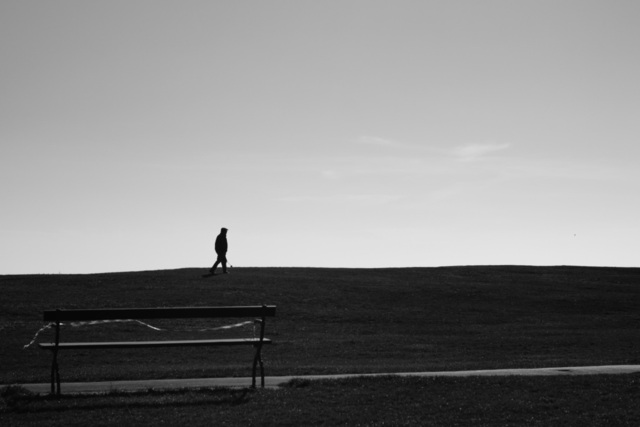 Another week or so of lockdown passes, and I managed to take a camera with me on walks with the kids on 6 of the past 9 days—not bad.
With a pretty stable couple of routes available to me at the moment, I've continued my vintage lens streak for the most part. Much as I used to do with the walk over the river to Tate Modern at lunchtimes when working in London, having a consistent or repeatable route provides a nice way to loosely compare equipment and styles over time.
Even as conditions change each time, I'm getting a better feel for the pros and cons of each camera or lens as well as learning more about the gear that suits these locations and inspires me to photograph it.
I have noticed I've shifted back to using the Fuji X bodies more often for these family walks—the smaller size helps—though I did break the 50R back out this morning to get another fix of that high-resolution medium format goodness.
I wrote in my best photos of 2019 post that I felt I'd been neglecting the X-T3. Ironically, it was in trying to use it more that I recently messed it up and had to send to Fuji for service.
I always used to leave the vertical battery grip on the X-T3, as well as the L-bracket to fit that combo, which made it a chunky camera to carry, especially with the Fuji 'red badge' lenses which are larger than usual. It sounds lazy and ridiculous and obvious, but simply removing the battery grip when not in active use makes the X-T3 a more attractive camera to just grab and go, which I have started to do a bit more of.
I adore the X-Pro2 however, so while the X-T3 is seeing some more usage I'll probably still use the X-Pro2 more often in everyday shooting with prime lenses.
Leica Summicron-R 90mm
So, newly serviced, the X-T3 is back from Fuji and in fine working order again.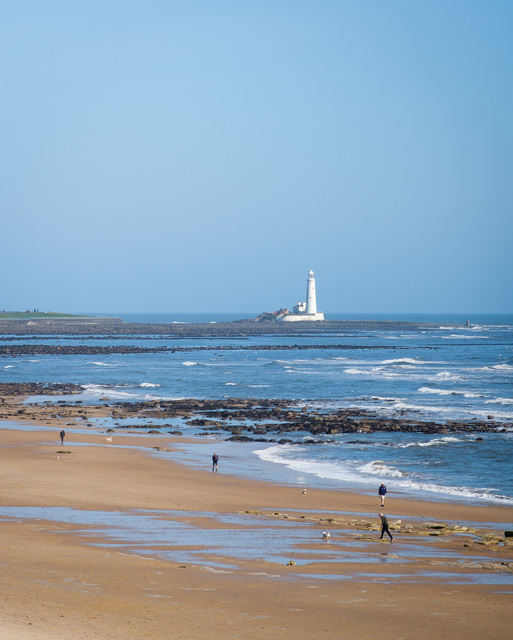 I really enjoyed using the Summicron-R 90mm on the X-T3. I've mostly used it so far on the GFX bodies for a roughly 72mm full-frame equivalent focal length but, even with the LR-FX adapter, the size of the Summicron is fine on the X-T3 while the 135mm full-frame equivalent focal length is surprisingly usable without any image stabilisation or autofocus.
Image quality is of course excellent and there's no worry about vignetting on the much smaller APS-C sensor. I was able to track my kids running around on the links pretty well, even with manual focus and a wide aperture.
Not only that, but I even managed some one-handed shots across the beach towards St Mary's Lighthouse while corralling small children and they came out sharp. This was in no small part thanks to the Summicron having a proper stop at infinity on the focus ring, so I could just turn it until it turned no more and be reasonably safe assuming far-away objects like the lighthouse would be in focus.
The Leica look
I think I'm going to split this out into a separate article (even longer than the ramble to follow here, be warned), but while both of my forays into Leica camera territory have ended quite quickly, I still regularly look back at some of the images I got from, in particular, the Leica M (Typ 240) and wish I could reproduce the colour rendition and general feel. 
Every few months I have another go at a Lightroom preset that might get me close but what I think I'm slowly realising (stupidly) is that while there are definitely some traits to the Leica cameras I enjoy, those best images I took are more about lighting conditions on the day in combination with the deep shadows and warmth of the Leica DNG files.

Try Leica again?
I keep getting an itch to buy another Leica body (M 240 or M10) and try again, but I got fed up with both pretty quickly when I had them and so I hold myself back.
Other than the two R-mount lenses, I don't own any Leica glass so aside from also spending thousands on M lenses, I'd be back to using the couple of Voigtländer lenses I have, adapting the Summicron-Rs and maybe some M42 lenses. Which I think was in large part why I didn't get on with the M or M10 in the first place: with non-Leica lenses you get next-to-no support in using them on a Leica body.
You can tell the camera that you're using some Leica lens for close-ish frame lines but there'll be no focusing help in the rangefinder from non-Leica-mount lenses and that leads to needing the add-on EVF (electronic viewfinder).
At which point, to some extent what was the point of spending all that money on a Leica body?
Even a second-hand M (Typ 240) will cost over £2k and a second-hand M10 over £4k.
A brand new Fuji X-Pro3 with the Duratect coating is £1,799, looks fantastic, would use all my existing lenses (as well as any Leica glass I might ever buy), has the rangefinder handling I like but removes (optionally) the annoying bits of a rangefinder. My X-Pro2 already actually has most of those traits too.
What they do lack is the full frame sensor for that extra change in depth of field (and being able to use adapted lenses at their intended focal length/image circle). But how often have I really found that to be a problem?
I also have the GFX 50R: another rangefinder-styled body with a larger-than-full frame sensor. It's a physically bigger camera, though the M bodies are not exactly lightweight. The sensor is actually too big for the image circle on my Voigtländer 40mm and pushes things with the Voigtländer 50mm, but hey: I haven't thought about trying the 35mm crop mode on the GFX which will truly give me a full frame view and still get me 30.5MP images. Even the M10 is 'only' 24MP.
So I think I'd better try that next and try to ease off the GAS (gear acquisition syndrome).
Then I can focus on just making good images and occasionally fiddling with Lightroom presets. I actually got some toning I quite liked this week on a few shots down the Waggonways that had a similar feel to a favourite Leica shot I took a few years ago. So there's hope yet.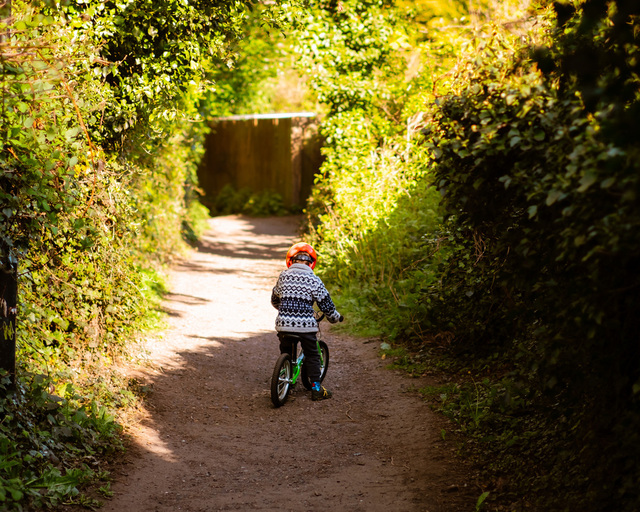 SceneMapper
The agonisingly slow progress on SceneMapper continues. I haven't had a chance to do any real work on the app itself this week, but again got in a few minutes here and there to continue on the design of the beta launch/landing page which is looking quite nice now I think.
Photos
Enough stream-of-consciousness rambling. Here are some photos from the past 10 days!