Photography
Snowy Greenwich Park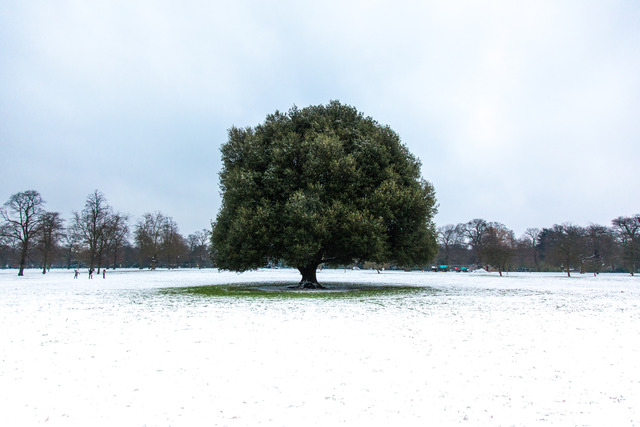 As the temperatures have finally dropped to actual winter levels here in London and I finally saw some snow on our trip to Nottingham at the weekend, I thought I'd post this photo I took in Greenwich Park three years ago, when I lived in Blackheath.
It was a very rare occasion that London got a proper covering of snow and, living in Blackheath, Liz and I were able to just walk across the heath into the top of Greenwich Park to enjoy one of the best views in (and of) London.
This tree stands out in the park year-round, but with the whole area coated white it really stood out and I've used this photo for Christmas cards in the past. Hopefully we'll get another good snowfall at some point so I can get some more snowy pictures over in Greenwich now I'm back in the area.