Photography
Overlooking Greenwich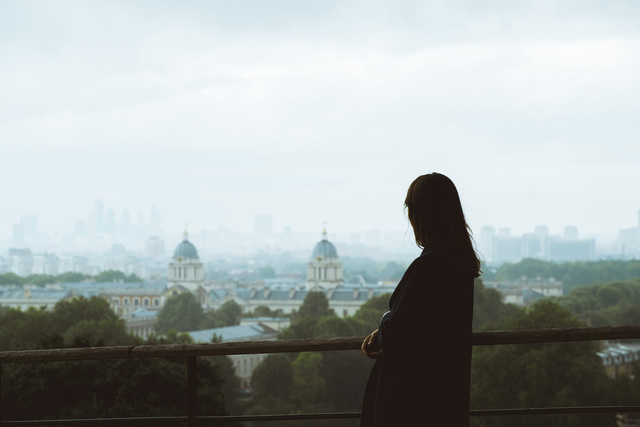 Last summer, in the run-up to launching the new brand for Funding Circle, Radek and I gathered a few members of FC staff in Greenwich Park very early one morning to take a few photos. 
Having done a quick bit of planning with The Photographer's Ephemeris to figure out where the light would be during sunrise, the park seemed a decent bet and was nice and empty so early in the morning (I was there waiting for the gates to be opened!). We lucked out with the weather and had some beautiful warm light as we moved round a few locations in the park. 
An hour or so into the shoot though, the weather began to turn and we ran for cover under a tree at a lookout point I hadn't been to before—like most visitors to Greenwich Park, I'd generally done the route from Blackheath entrance past the observatory to the maritime museum or into town, ignoring the east half of the park which is actually lovely too. 
While the group got what shelter they could having turned up in summer clothing, the scene looked pretty cool so we decided to photograph a few of the guys individually looking out over Greenwich and towards central London. The rain rolling over the city created nice layering in the mist and it's hard to believe the photograph of Kendra above was taken just an hour this one by Radek: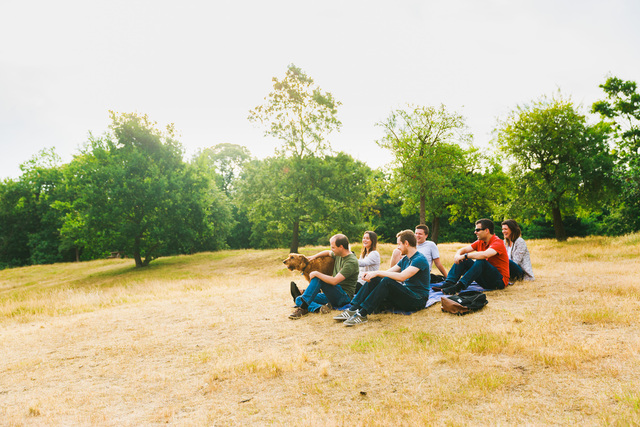 My photograph of Kendra is an HDR merge of two frames as the dynamic range of the scene was too great for the camera sensor, though the finished image shouldn't scream 'HDR'. Most of the detail is in the far distance and the city, while a second, brighter exposure just helped to pull a little more colour detail out in Kendra's cardigan and the rail without going HDR-crazy and pulling all the shadow detail out.