Photography
1923 Delage V12 steering wheel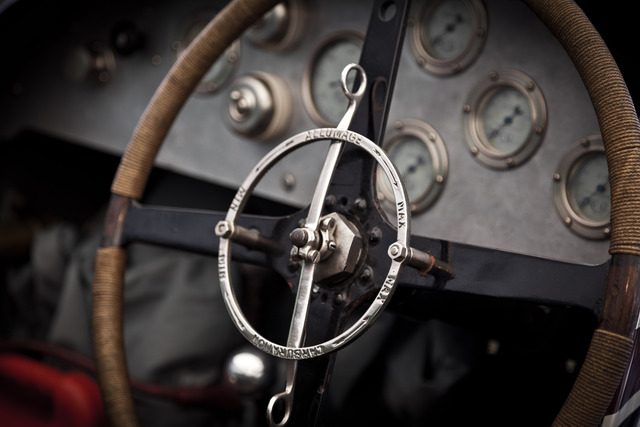 Although I haven't managed to make it down the past couple of years, the Goodwood Festival of Speed is one of my favourite events to attend: a massive range of sports and racing cars from the very earliest to the most modern F1 car. On top of that, you can walk right up to them and talk to the crew and drivers, as well as watch them driven up the hillclimb with varying degrees of seriousness.
This photo is of a 1923 Delage V12. On a quick Google search, I just came across this fantastic sketch illustration of the car by Stefan Marjoram from the same year's Goodwood FoS, according to the description of which, the car was a land speed record holder at 143mph. Odd to think that many modern cars are now artificially limited to about that speed.
I love the texture in this cockpit: wood, binding, rivets and other metalwork details, and those fighter plane gauges in the dash.