Photography
Goodwood Festival of Speed rally stage on 6x7 film
Photograph a flying rally car with a 6x7 medium format film camera? Go on then.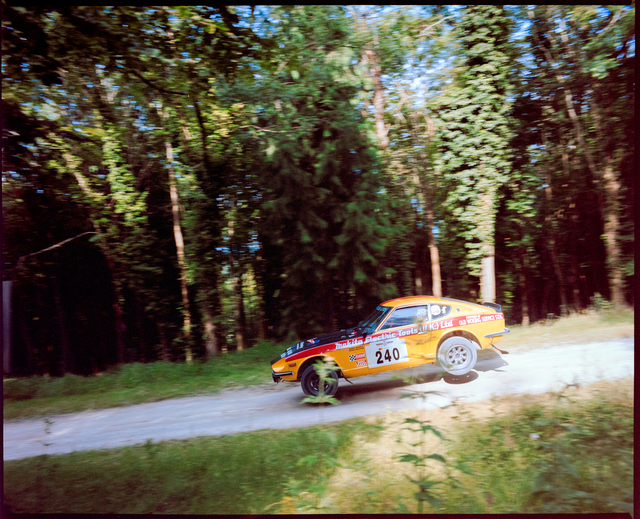 Photograph a flying rally car with a 6x7 medium format film camera? Go on then.
"I lugged a frankly unhealthy amount of camera gear with me for the 2017 FoS (Festival of Speed), leading to very sore, swollen shoulders for a few days afterwards where my backpack straps had put so much pressure.."
On my 2017 visit to the Goodwood Festival of Speed I may have taken so much camera equipment with me that I was in pain for days, but it did allow me to take a few photographs with the beastly Bronica GS-1 6x7 medium format camera.
I shared a couple of those images from the main paddocks in the article linked above, but took more photos up on the rally stage.
Tracking fast-moving objects with a waist-level finder, where left and right are reversed, isn't the easiest thing I've ever tried but to my own surprise worked out. I attempted two frames capturing the cars as they got some air off the small jump round the back of the stage and both worked out OK.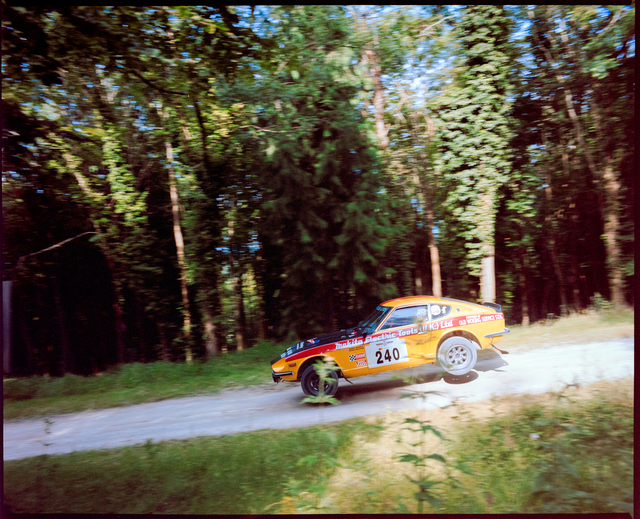 This first shot of a Datsun 240Z astoundingly came out sharp, with the car nicely frozen mid-air and the scenery in a blur as I tracked. The next frame, of a rally-spec Porsche 911, wasn't quite as successful at freezing the car but still isn't bad! Especially given my total inexperience shooting with film.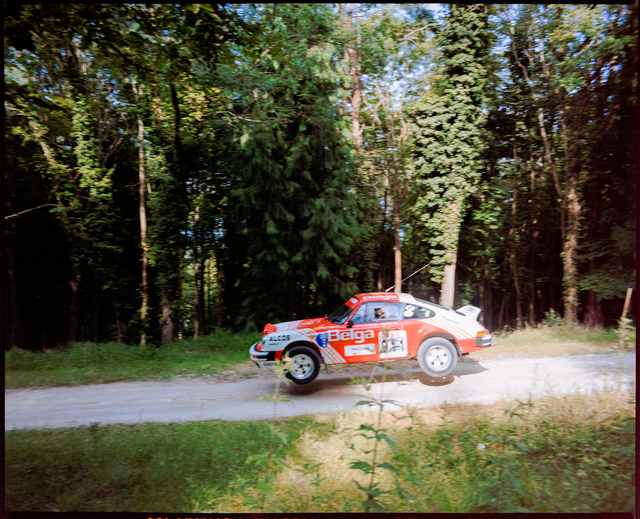 Other than these two actions shots, I made a handful of other images with the Bronica on the rally stage that day.
I took one frame of the hump in the back straight that acted as a jump ramp for any car giving it enough beans: a little over-exposed.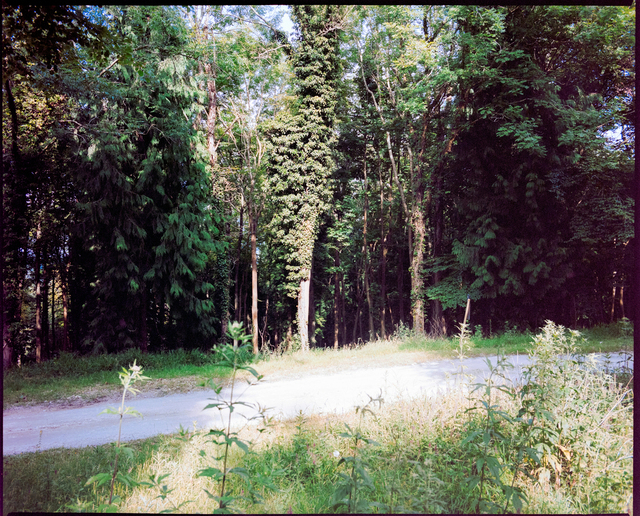 There's a corner just before this back straight, where the festival cameraman is set up to get them sliding round and gunning it for the jump. I took one frame of the cameraman waiting for the next car, and one of a car rear-down as it accelerates hard up the incline.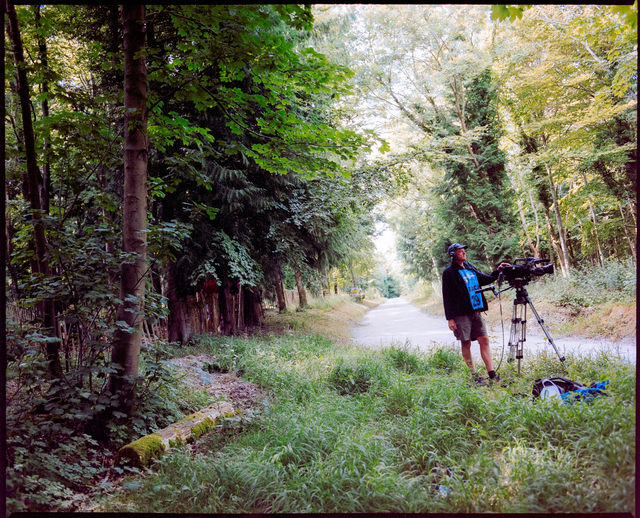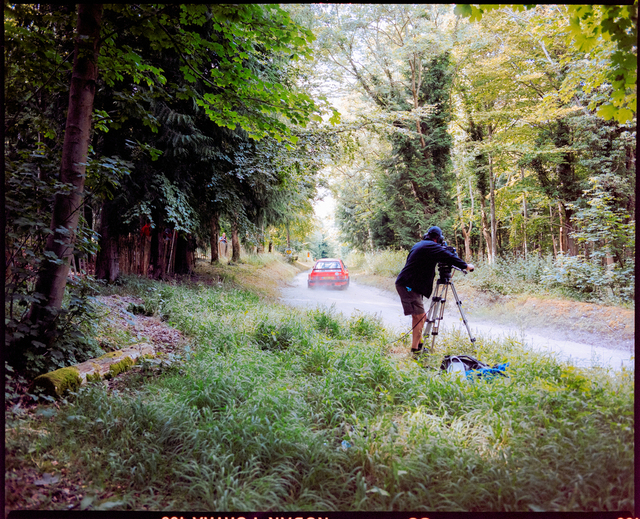 From roughly the same spot, but looking right, you can catch the previous corner as the cars go fully sideways before accelerating through the next corner onto the straight. Here I got frames of a Subaru Impreza and a Mitsubishi Starion.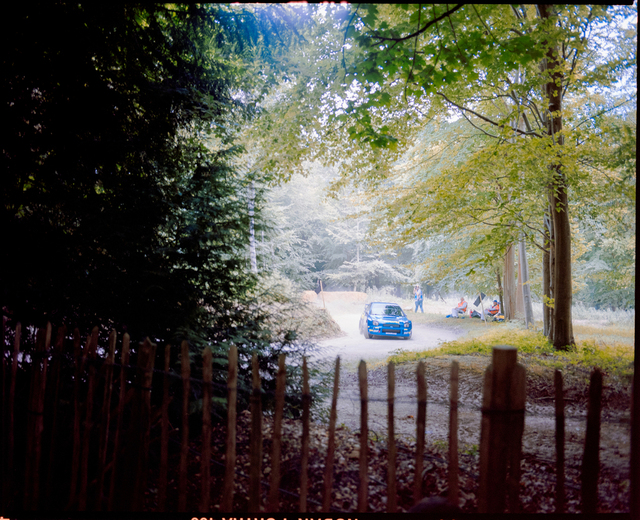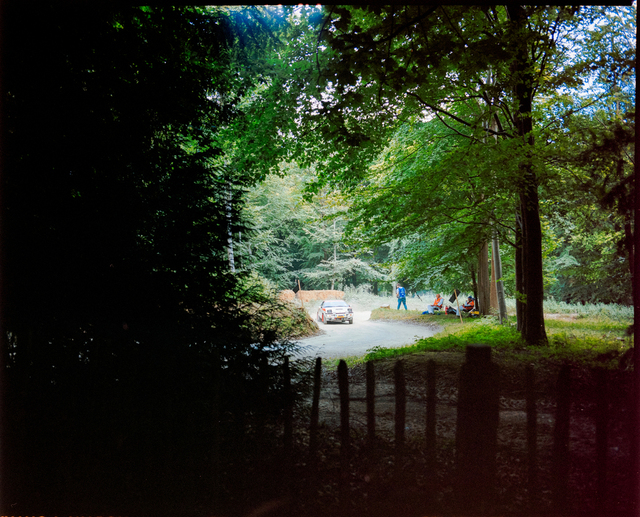 Finally, I shot three frames among the denser, darker areas of the woods. I'm impressed with how well the Portra 400 film held up for these shots.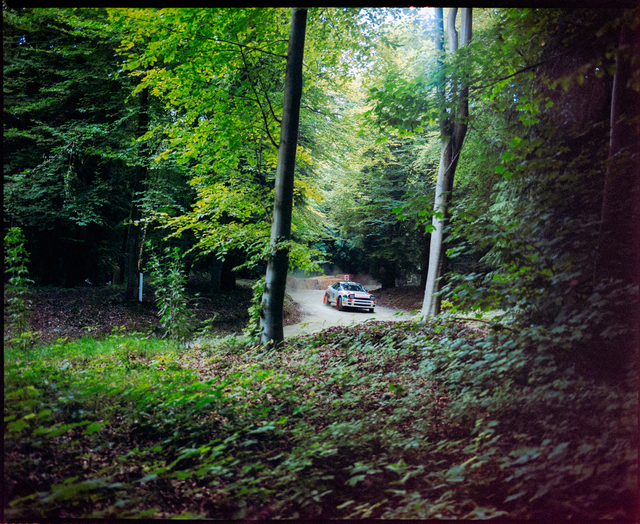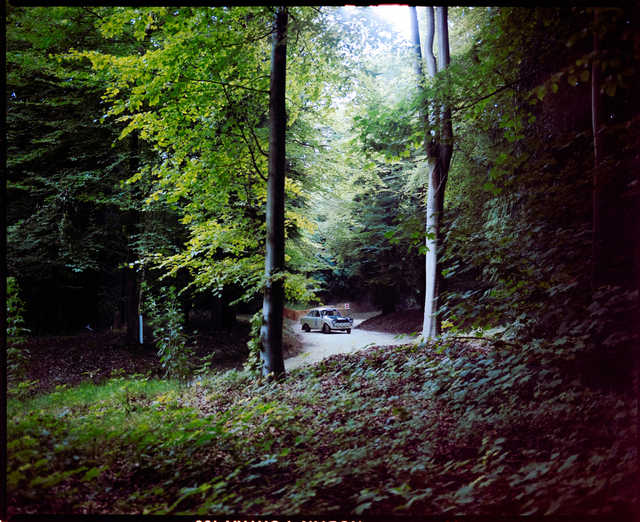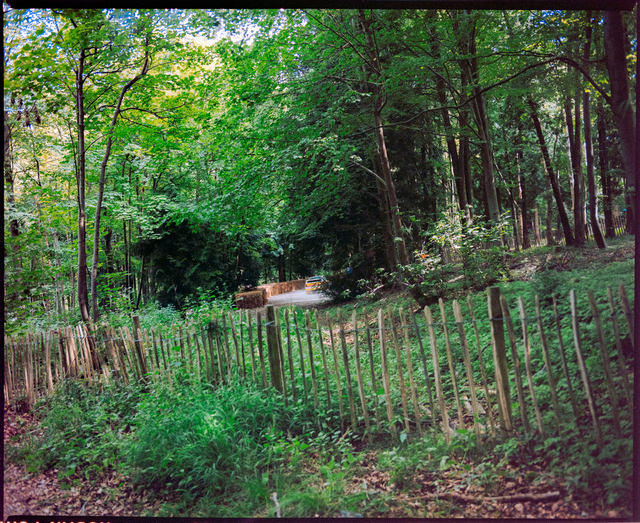 I've again left the frame borders from scanning these images, both because I quite like the effect—cliché as it might be, it adds an extra physicality to the images—and because I see these as snapshots from the event.
It's a good few years since I've made it down to FoS now, and will probably  be a good few more before I make it again—young kids and now living the other end of the country don't make it an easy trip—but I would take a film camera with me again. I'd just try to make sure I could either leave it somewhere safe while not using it to save weight, or use it on one day of a long weekend.