Photography
Nigel Mansell's Williams FW14B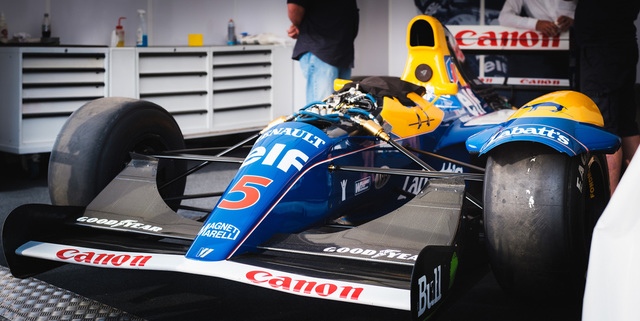 With the Formula 1 season about to start again in Melbourne this weekend, here's one of the all time classic F1 cars: Nigel Mansell's 'red five' Williams. I'm posting this quickly and don't have a good enough memory to guarantee the model but I'm pretty sure this is the title-winning FW14B.
My publishing consistency here has dropped off again thanks to 'the beast from the East' causing a pipe to burst and flood our house just over two weeks ago. We've been living in a hotel ever since and I've had other priorities than writing for this site but thought I'd finally get a quick image published to start getting back in the groove.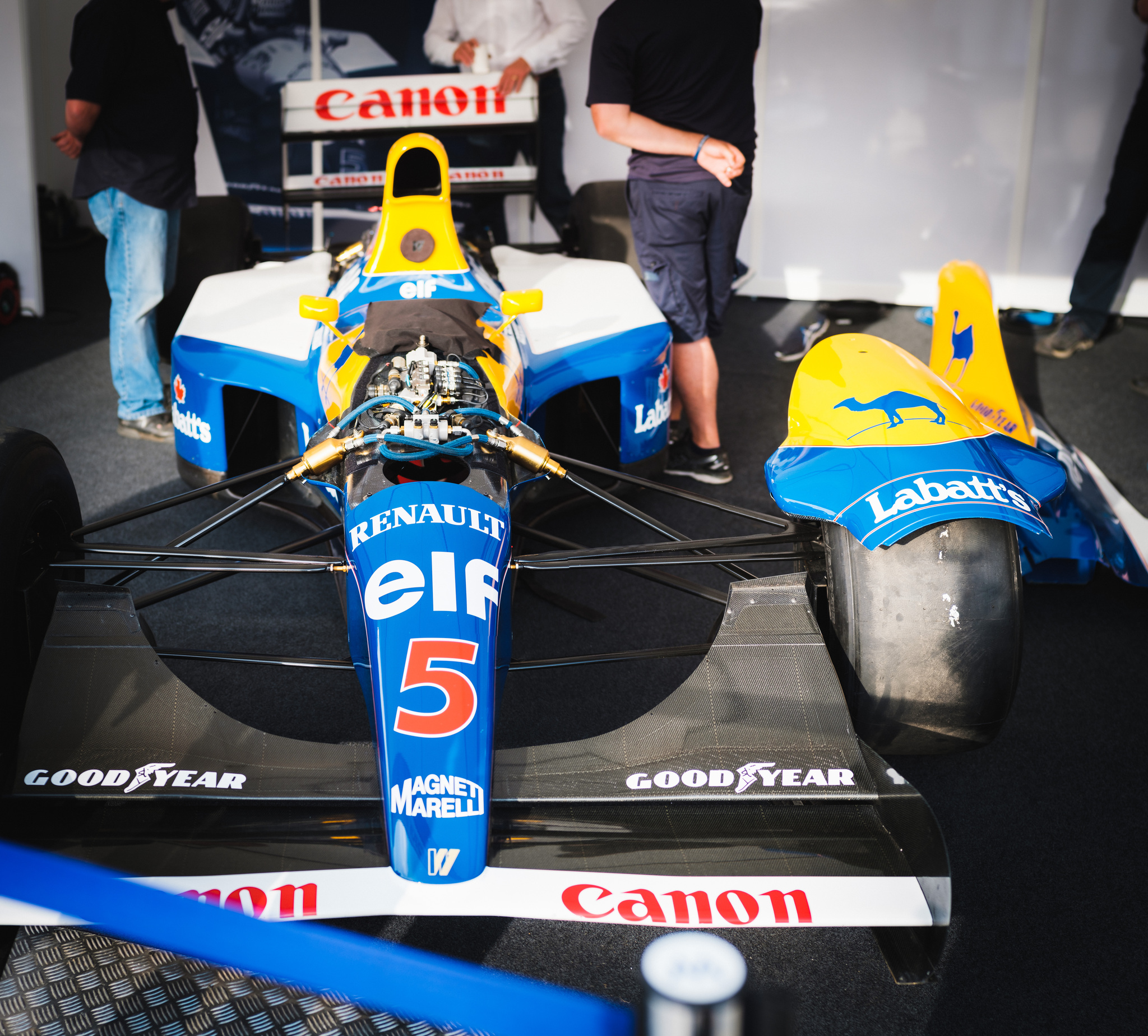 Both of these images are 'Brenizer method' panoramas shot hand-held at the end of the day at Goodwood Festival of Speed last year. I had the beautiful Voigtländer Nokton 50mm f/1.5 on my Fuji X-Pro2 for walking around the emptying paddock in the evening magic hour. Nowhere near a wide-enough lens to shoot these cars normally from close up but the pano stitch gives that lovely large format-feel depth of field impossible to get with any single lens.
Anyway, this really was a quick one: I have to go and collect my son from nursery now. 
Until next time!