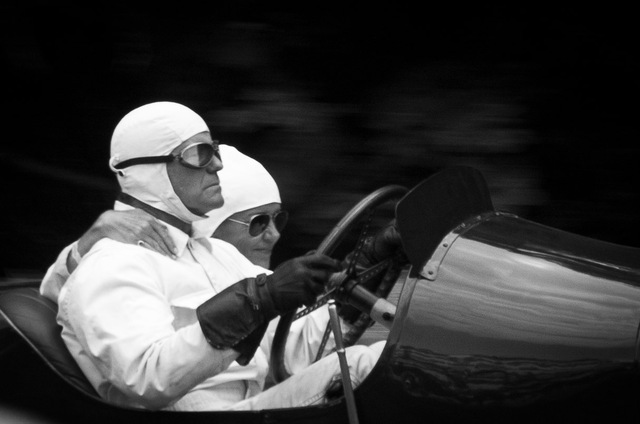 I love this shot; I took it at the Goodwood Festival of Speed in 2011 while watching the hill climb.
The couple obviously look fantastic in their period gear, the man serious and concentrating while the woman enjoys the drive and puts her arm around him. They look glamorous despite effectively wearing white overalls.
The one shame for me is that I had to crop so tight to get that it's not super-printable at bigger sizes.
Taken on a Canon 40D with 70-300mm DO lens.