Photography
Fujifilm Professional Services to the rescue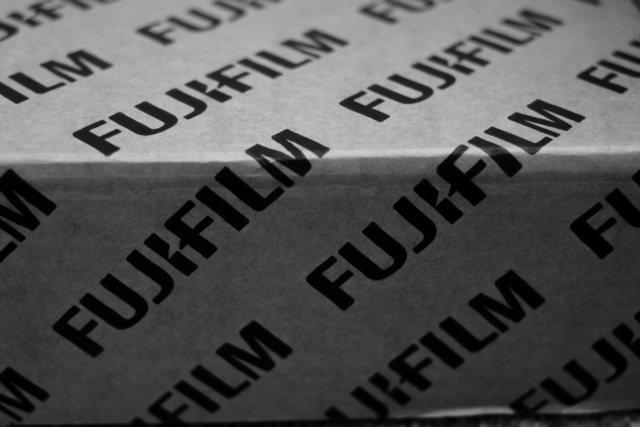 I recently did a very silly thing. Able only to blame a mix of sleep deprivation and having been stuck inside for a few weeks, I had the clever idea of attempting to blow some dust off the sensor of my Fuji X-T3 with compressed air.
Bad idea.
As a simple search online beforehand would have screamed at me, compressed air is a very bad thing to use on camera sensors: it leaves a film of residue that will ruin your images and potentially the sensor itself.
Thankfully, in the UK Fujifilm runs a program for reasonably heavy users of their cameras called FUJIFILM Professional Services (FPS). It's much like the Canon Professional Services programme I was part of years ago in that it provides a little extra support and some perks like free check-ups/cleaning at major events.
Last week, FPS rescued me.
The FPS program—at least in the UK—is great in that it's free and includes two health checks per year, as well as a discount on any actual repair work needed.
I decided to use up a health check slot and have the X-T3 cleaned, hoping that that would be all the camera needed and not an extra repair bill.
Rapid turn-around
When you submit a repair request to Fujifilm, they post you out packaging so you can get your equipment back to them safely. A day or two after submitting your request you'll receive a box with another, camera-sized, box inside that has the FUJIFILM logo all over it. Inside that box is a load of foam padding with ready-cut sections you can remove to get a snug fit for your item.
You will also be emailed a packing slip to print off, with pre-paid next-day delivery via Royal Mail.
I braved a trip to our local post office to send the X-T3 to the repair centre on Tuesday afternoon. On Wednesday morning I got a text message and email saying a package was on its way to me from Fujifilm. On Thursday morning, my camera arrived back at my door, nice and clean and totally fixed.
To be honest, the messages about having a package from Fujifilm on its way came so soon, I didn't think it could possibly be my camera already cleaned up and on its way.
I'd just done the annual renewal of my FPS membership and assumed it must be a new membership card being sent out. But no: they really did turn it around that quickly.
Thank you, Fujifilm
All of which is a very long way of saying, "Thanks, Fuji!"
The FPS program is really nice, at least in the UK. Both times I've sent gear in to the repair centre (which you don't need to be an FPS member to do, I should note), the service has been very good.
I know other countries don't have it so good when it comes to FPS—in the US, you have to pay and in many countries it just doesn't exist—but if you're lucky enough to live in the UK and have a couple of X bodies and a few lenses, or any GFX body—get signed up!