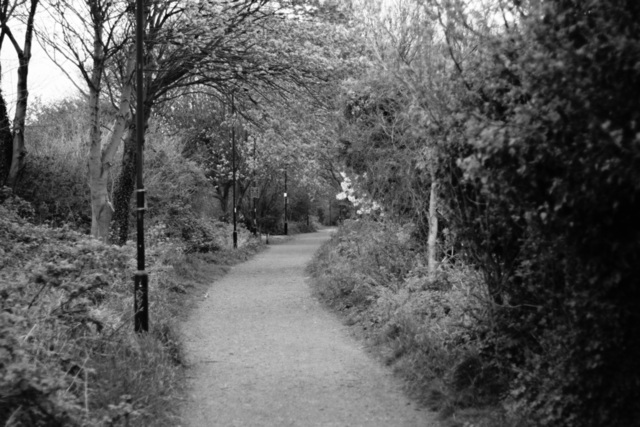 We should have spent last week in France visiting family but, world still in lockdown and flights cancelled, we kept our time off from work and spent some dedicated time together at home as a family instead.
Although we've all been cooped up together at home for the past three weeks anyway, my wife and I have both still been working and taking turns looking after the kids so it has been difficult to give each of them (let alone each other) any dedicated time individually. Having the past 10 days together with no work has actually been really nice given the circumstances and towards the end of the week I even found some inspiration to make a few updates to the design of this website.
Camera repair
A couple of weeks ago while tired and clearly brain-dead, I attempted to blow some dust off the sensor of my Fujifilm X-T3 with compressed air. If you search for any combination of 'compressed air' and 'sensor', you will see the Internet is quite clear on how bad an idea this is.
Thankfully, Fujifilm runs a professional services program, FPS, which includes free camera health checks and discounted repairs and so I have sent the X-T3 off to hopefully be recovered.
Charlie Waite exhibition online
One of the top landscape photographers in the world, Charlie Waite has an exhibition of his 'Hidden Works' at Bosham Gallery. Of course, nobody can go to see it right now, so the gallery did an 'online private view' with Charlie talking through a few of the images. It's worth a watch, and you can give a couple of details to get access to the full gallery of prints that are for sale, which I'd also recommend.
While I'm writing about Charlie Waite, I might as well also mention his recent book, Behind the Photograph, which is a lovely collection of his work with accompanying stories behind the capture of each image.
Site updates
Over a couple of nights through the Easter weekend, I made some updates and tweaks to the styling and layout of article pages on this site. A new grid system to iron out some sizing issues I felt the pages previously had, as well as some other detail updates here and there.
SceneMapper
Very little on the app development front recently. I made a small amount of progress on one feature and have started working on the design of the landing page to allow beta signups when the app is ready for that.
Photography
Despite being off work for the week, I haven't exactly free time to myself and any opportunity to leave the house was still focused on getting exercise and fresh air for the kids, so no big up-tick in photography during my week 'off'. With the Easter weekend and hot weather, we also avoided going out on the nicer days to avoid any crowds and stayed in the garden instead.
120 film
On one of the sunnier days, with the kids playing in the garden, I finally finished off a roll of Fujifilm Pro 400H 120 film in the Bronica S2. On another, I quickly ran through a roll of Kodak Portra 400 on the Bronica GS-1. 
Both rolls are basically test rolls as, while I first bought the S2 back in 2015 and the GS-1 in 2016, I had since sold both before more recently picking copies of each back up via ebay a few months ago and still not having got round to properly testing them. Both cameras seem to work very well and it's just such a different experience looking down through a waist-level finder at ground glass.
Digital
I did get out with a camera a couple of times: to my usual spot of Spanish City and the Whitley Bay prom; then yesterday we had a more random wander around some of the streets nearby and along the Waggonways that run along the Metro line and round the local area.
I've obviously been on a bit of a vintage trip recently as all the photographs I took in the past 10 days were with either film cameras, or digital with old manual lenses adapted to them.
I had a short walk with the beautiful Leica Summicron-R 90mm F2 on the Fuji GFX 50R, just taking family photos;
a day taking a mix of family and coast photos with the lovely Asahi Pentax Super-Multi-Coated Takumar 85mm F1.8, also on the 50R;
an afternoon in the garden with the Asahi Pentax Super-Takumar 28mm F3.5 on the Fuji X-Pro2 and…
a long walk with the family, using the Asahi Pentax Super-Multi-Coated Takumar 55mm F1.8, again on the X-Pro2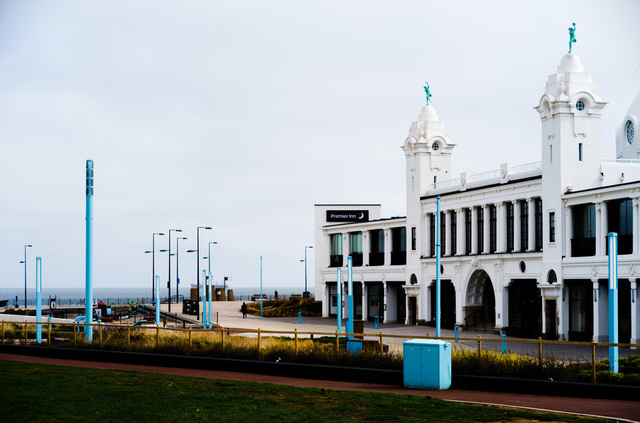 I've also belatedly and honestly half-heartedly begun to photograph and document some of the signs of lockdown beyond relatively empty spaces—signs in windows, taped up benches—as I notice them. We live in strange times and it feels like I should document at least some of it, if for no other reason than to look back on in years to come.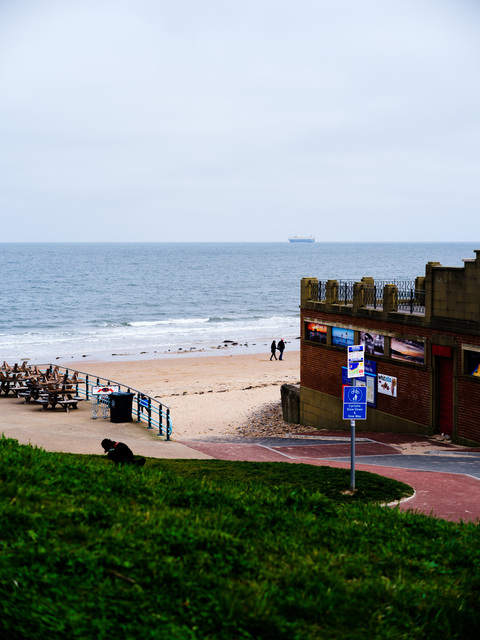 In working on these recent images, I've continued my exploration of more contrasty, punchy processing that just feels right for the moment, whether in colour or black and white.