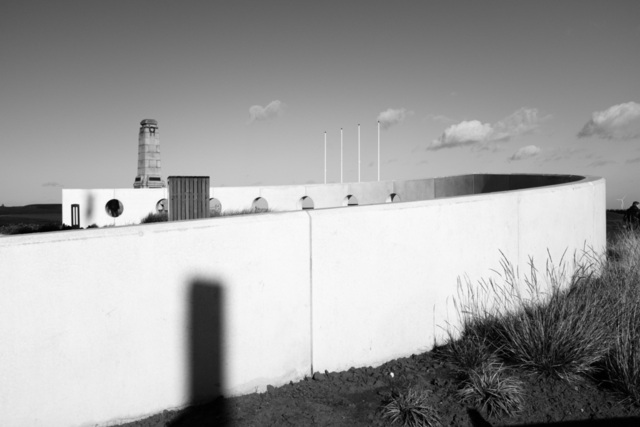 I'm still having a very slow start to the year photographically. I desperately need to find space for a day to get out with the camera gear on my own.
I am also trying to keep a camera with me most of the time (increasingly, the Fujifilm X100F or X-Pro2) to improve my chances of finding opportunities to take photos. 
In the interests of getting this week notes thing going, here's a simple summary of the past 8/9 days:
Last weekend we drove out to Corbridge with the family to go to RE. Lovely picturesque town, maybe one to go back to for photography
This weekend just gone, we walked down to Spanish City in Whitley Bay for lunch. I took a few snaps with the Fuji X100F while I waited for the family to arrive, mostly playing with the curved white wall in the landscaped garden, seeing if I could get a nice composition in black and white. 
I did try to brave Storm Ciara for a few quick photos while I was passing through Cullercoats but didn't have much time and, as is so often the case, the light got interesting just as I started driving away. Later that evening, I made the mistake of heading out without a camera and was duly gutted to find the super moon rising above the horizon with only my iPhone to capture it with. I usually make sure to have a camera with me in the car when going out, but had just taken it indoors to offload the storm photos. Live and learn (hopefully)…
I haven't managed to do any further work on SceneMapper unfortunately, though I did push a minor update to the TestFlight alpha a couple of weeks ago.
Inspired by this Nick Carver video a while back, I recently spoke to a couple of people at Sage about making a series of photos of the headquarters building in Newcastle. Sage is moving to new offices towards the end of the year and I think it would be cool to document the old place as we get ready to leave.