Photography
Jumping into the storm
On a recent walk at Cullercoats with stormy seas, I watched the life guards practising in the big waves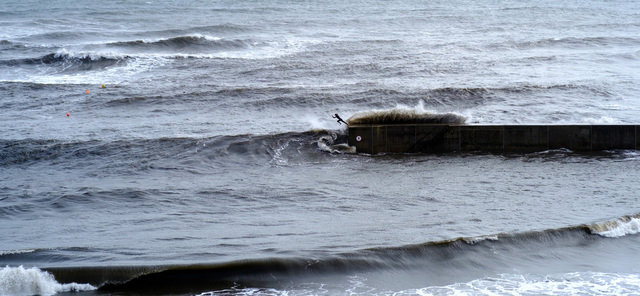 On a walk around the top of Cullercoats Bay last month, when the sea was stormy and the surf was up, I was treated to the sight of the life guards charging along the harbour wall and jumping into the roiling waves.
Not having expected such turbulent seas, and just on a family walk, I had taken the Fuji X-Pro2 with Voigtländer Nokton 50mm F1.5 attached with more walk-about street-style images in mind. But, I at least had a camera with me and could see the life guards building up to doing something in their wetsuits having seen them initially run the length of the harbour wall together.
So, as my family walked on, I hung back a little and trained the camera as best I could on the wall below and was treated to the two life guards suddenly running and jumping into the big swell just before a large wave hit the wall.
I had quickly switched the camera to burst mode so was able to fire off a long sequence as they jumped and, despite not having the focal reach I would have liked, cropped to panoramic ratios I like the resulting images.
Here's a selection from the overall sequence. For the flip-book effect, click the first to view big and then page through.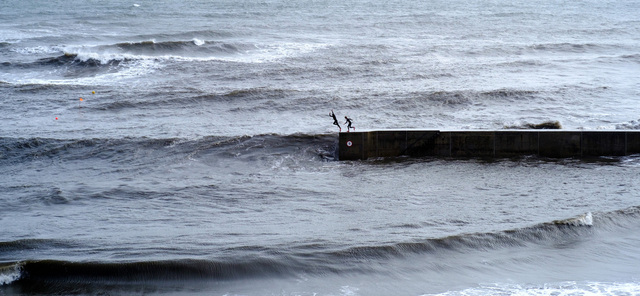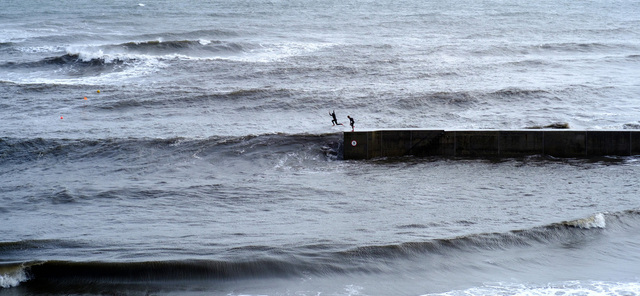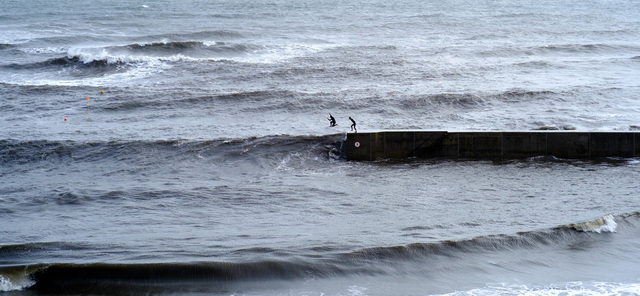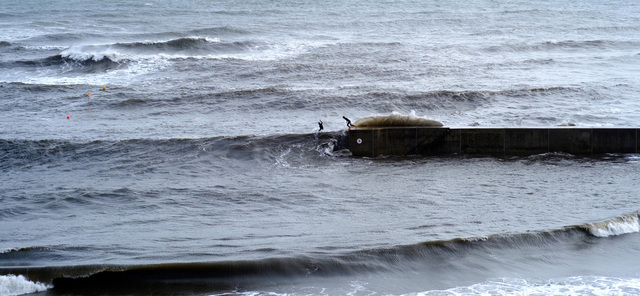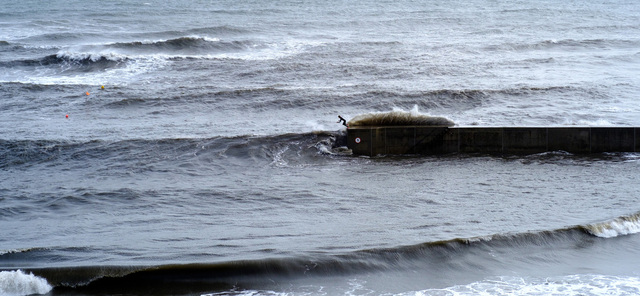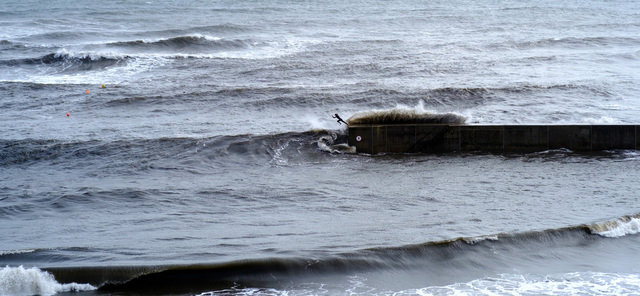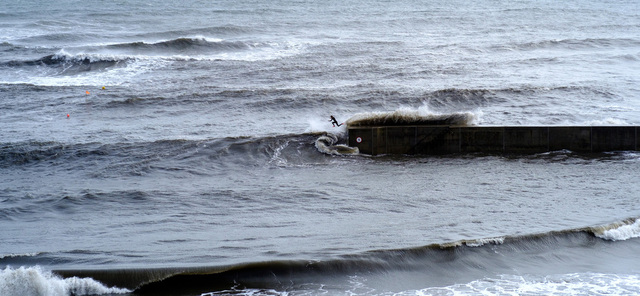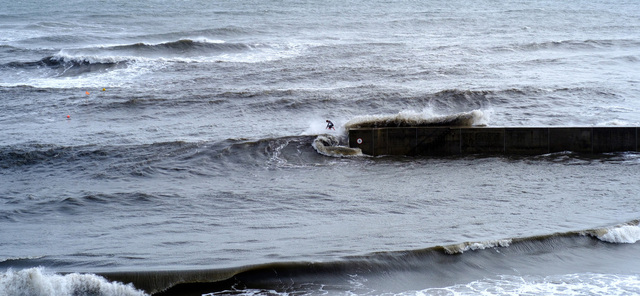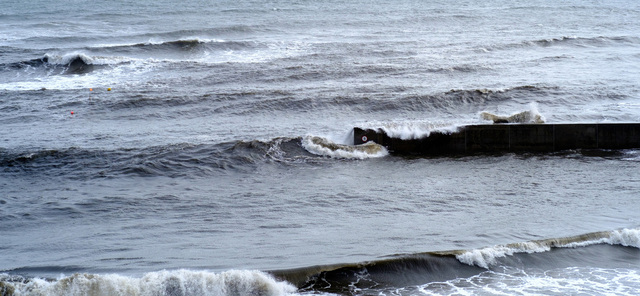 And here's an animated gif I put together and shared on Twitter at the time: