Photography
My 2020 photography in numbers
Looking back at last year, which camera got used the most? Which lens?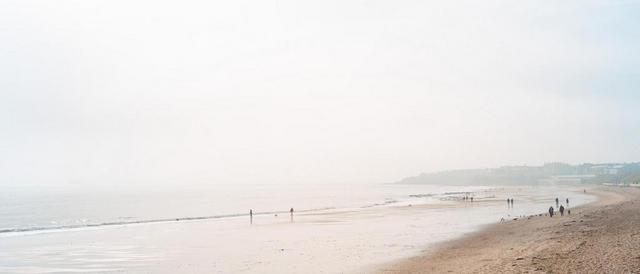 Last summer I did a  mid-year check-in on my photography goals for 2020, including some stats on my camera usage. Somewhat late, I've returned to look at the year as a whole in numbers .
So, how did 2020 go? Let's start with an update to the camera stats for the whole year.
Cameras
In total, I took over 26,000 photographs last year across 10 different cameras.
Here's the breakdown:
Usage numbers for my cameras in 2020; top non-iPhone usage highlighted

| Camera body | Frames made | Days used | Frames/day |
| --- | --- | --- | --- |
| iPhone 11 Pro/12 Pro | 6,971 | 365/366 | 19  |
| Fujifilm GFX 50R | 6,122 | 98  | 62  |
| Fujifilm GFX 50S | 3,809 | 31  | 123 |
| Fujifilm X-T3 | 3,101 | 40  | 78  |
| Fujifilm X-Pro2 | 2,781 | 40  | 70  |
| Fujifilm X100F | 2,170 | 47  | 46  |
| Fujfiilm X-Pro3 | 888 | 12  | 74  |
| DJI Mavic 2 Pro | 397 | 1  | 397 |
| Bronica GS-1 | 20  | 3  | 7  |
| Bronica S2  | 12  | 2  | 6  |
| DJI Mavic Pro | 0  | 0  | 0  |
iPhone as true daily camera
When I checked in half-way through last year, the iPhone was already a clear leader in both frames made and days used.
By the end of the year the GFX 50R had got much closer on frame count (jumping from 67% to 88% as many frames made as the iPhone) but still couldn't come close on daily usage.
365… of 366
Counting back through my Photos library, I frustratingly managed 365 days where I took photos but still didn't get the full-year streak.
2020 was a leap year, and I somehow failed to make an image with the iPhone on the 14th December. So close.
This is also particularly odd as I  did get out with the X-Pro3 that day and took 195 images. I can't believe I didn't take even one with the phone.
All the same, it's amazing to see effectively daily photography made so effortless by  a camera I've never even really enjoyed that much.
Almost-daily Fujifilm
Perhaps more impressive than the regular photography with my phone is that I made images with one of the Fuji cameras on 220 days last year. That's around 60% of the days in 2020 that I managed to use one of the Fujis.
While I haven't analysed previous years in this detail, I'm pretty sure 2020 is a strong outlier for regularity of my photography and it has been a strange bonus of the pandemic.
With a year spent working at home and most of it with shifted hours to look after my kids in the mornings, I've been able to get out most days. Living out at the coast has also helped, encouraging me to always take a camera when I have left the house.
Rangefinder-style for enjoyment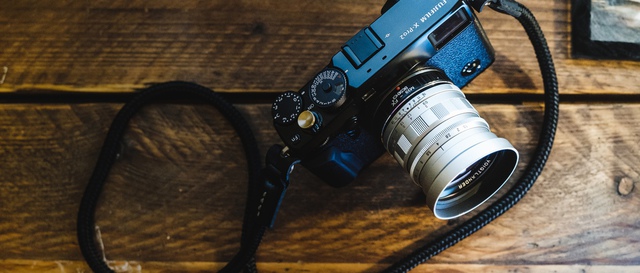 Of my dedicated camera gear, the Fujifilm GFX 50R has clearly been my go-to camera body this year, with more than 50% more frames made than the next highest frame count (its sibling GFX 50S), but more importantly used on more than twice the number of separate days than the next highest (the Fuji X100F).
If we combine the numbers for the Fujis X-Pro2 and X-Pro3 (as the X-Pro3 basically replaced the 2 towards the end of the year) then our combined X-Pro jumps into third place behind the 50R and 50S, with the X-T3 fourth and X100F in fifth place.
One thing I have noticed in my photography over the past few years really shows in these numbers: rangefinder camera bodies are the ones I reach for unless I have a more specific need.
The ergonomics and, honestly, styling of Fuji's rangefinder-style bodies bring me joy, pure and simple. They make me want to take pictures.
SLR-style for the big days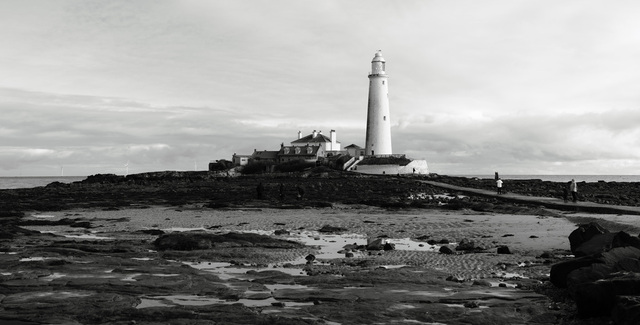 When I get opportunities for 'photo trip' days though, I do default back to the SLR-styled bodies for their generally better ergonomics with bigger lenses.
This shows with the GFX 50R having a much higher average frames/day ratio than any of the other cameras.
3,016 (79%) of the frames taken on the 50S were also using the GF100-200 telephoto lens, while it seems I didn't use that lens once last year on the rangefinder-styled 50R. The GFX 50S almost seems to have become a dedicated body for the long lens.
The X-T3 was more mixed as the medium format GFX system took over generally as my 'serious' kit last year. Given that, I made a more conscious decision to try and use the X-T3 more casually, removing the battery grip that had lived permanently attached before to lighten things up. The X-T3 is such a fantastic camera that I feel bad not using it more, although over 3,000 images isn't exactly bad.
Drone usage at last
In July I was disappointed with myself that I hadn't found a single day to fly a drone and by the end of the year I did at least do so once. It's still a waste to use them so little, though again the vast majority of my photography time recently has been with my kids. Stopping to fly a drone and take pictures for 15 minutes at a time isn't really compatible with toddlers.
I did manage one day of flying though and got 397 images into the bargain, for the highest frames/day ratio but a hollow victory.
Lenses
Excluding the iPhones and film cameras (I didn't keep good enough records of frame counts), I used 36 different lenses in 2020.
Usage numbers for my lenses in 2020; top usage highlighted

| Camera lens | Frames made | Days used | Frames/day |
| --- | --- | --- | --- |
| Fujfilm GF 100-200mm F4 | 3,016 | 25  | 121 |
| Fujfilm GF 32-64mm F4 | 2,360 | 32  | 74 |
| Fujfilm 23mm F2 (X100F fixed lens) * | 2,170 | 47 | 46 |
| Fujfilm GF 63mm F2.8 | 1,470 | 30  | 49 |
| Fujfilm XF 35mm F1.4 | 900 | 14  | 64 |
| Voigtländer Nokton 50mm F1.5 | 863 | 11  | 78 |
| Leica Summicron-R 90mm F2 | 823 | 13  | 63 |
| Voigtländer Nokton 40mm F1.4 | 743 | 10  | 74 |
| Fujfilm XF 35mm F2 | 622 | 8  | 78 |
| Zeiss Planar Contax G 45mm F2 | 569 | 4  | 142 |
| Fujfilm XF 100-400 F5.6 | 459 | 5  | 92 |
| Leica Summicron-R 50mm F2 | 437 | 6  | 73 |
| Asahi Pentax Takumar 85mm F1.8 | 410 | 7  | 59 |
| Hasselblad L1D-20c 28mm F2.8 (Mavic 2 Pro) ** | 397 | 1  | 397 |
| Fujfilm XF 50-140mm F2.8 | 396 | 2  | 198 |
| Fujfilm GF 50mm F3.5 | 383 | 7  | 55 |
| Fujfilm XF 16-55mm F2.8 | 379 | 5  | 76 |
| Asahi Pentax Super-Takumar 50mm F1.4 | 292 | 3  | 97 |
| Fujfilm XF 23mm F2 | 269 | 7  | 38 |
| Fujfilm XF 27mm F2.8 | 248 | 6  | 41 |
| Canon 100mm F2.8 L Macro | 224 | 3  | 75 |
| Minolta Rokkor 35mm F1.8 | 198 | 6  | 33 |
| Fujfilm XF 16mm F1.4 | 183 | 4  | 46 |
| Minolta Rokkor 58mm F1.2 | 177 | 2  | 89 |
| Minolta Rokkor 100mm F2.5 | 170 | 3  | 57 |
| Asahi Pentax Super-Takumar 28mm F3.5 | 165 | 3  | 55 |
| Fujifilm GF 23mm F4 | 161 | 3  | 54 |
| Vivitar Komine 28mm F2 | 157 | 1  | 157 |
| Zeiss Biogon Contax G 28mm F2.8 | 128 | 5 | 26 |
| Asahi Pentax Takumar 55mm F1.8 | 126 | 4  | 32 |
| Fujfilm XF 56mm F1.2 APD | 119 | 5  | 24 |
| KamLan 50mm F1.1 | 89 | 4  | 22 |
| Fujfilm XF 10-24mm F4 | 81 | 1  | 81 |
| KamLan 28mm F1.4 | 45 | 1  | 45 |
| Minolta Rokkor 200mm F3.5 | 31 | 1  | 31 |
| Zeiss Sonnar Contax G 90mm F2,8 | 6 | 1  | 6 |
The prolific GF 100-200mm F4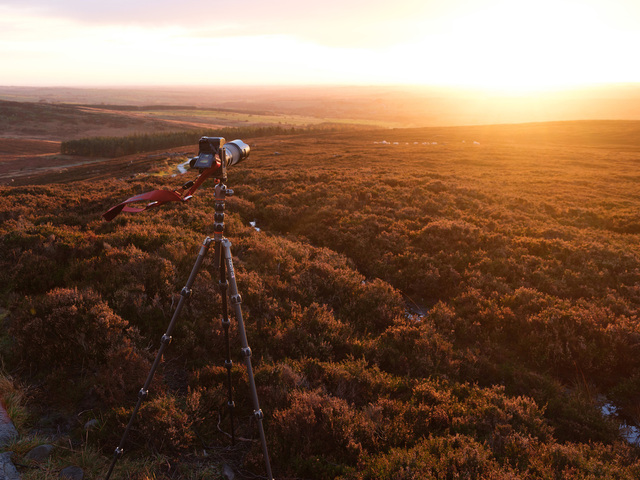 The GFX system was my most-used in 2020 and, with fewer GF lenses, each saw high usage. Even so, the telephoto Fuji GF 100-200mm F5.6 made the most images by far. Just over 3,000 images made over 25 separate days puts it 1st for frame count, 4th for regular usage and 5th for frames/day overall. 
The 100-200 is a fantastic lens and as I find myself more and more interested in the details over the big vistas, it's a lens that had a good year. It also gets high numbers thanks to a few specific days out where it saw heavy usage, for example in photographing sunrise from Simonside back at the start of October.
Fujinon XF 35mm F1.4
The original X-system lens and still a favourite, It's nice to see the 35/1.4 pop up as my most-used X-system lens last year.
Character over precision
While the spectacular GF lenses dominate the top of this table, I think a notable theme is the following group: of this 35/1.4, the two Noktons, the Summicron-R 90/2 and the little Contax G 45/2.
All are sharp lenses, but not in the manner of most modern digital lenses; they sharp enough for the detail and soft enough to have character, something the designers at Fuji specifically aimed for with the 35/1.4 and it would be nice to see more modern lens designs look at. The others are all adapted manual lenses, mostly also used on the X series bodies although I tend towards using the Leica 90/2 on the GFX 50R for a roughly 72mm full-frame equivalent field of view, a similar effect to the Nokton 50/1.5 when used on the crop sensor X series.
Going off wide-angle?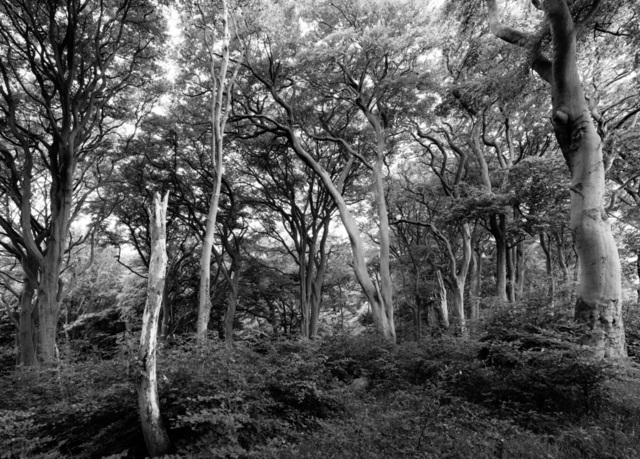 Something I've noticed about my photography for some time is how rarely I opt for a wide angle lens anymore. When I first started taking pictures, and for a good few years, I loved wide-angle shots. I'd use wide angles everywhere—often poorly—but these numbers show just how far down the list wide angles sit for me now.
The first proper wide angle lens in the list is the (excellent) Fuji 16/1.4, in 23rd place. Four places further down the list is the Fuji GF 23mm while the XF 10-24 only got used once all year. The XF 16-55 will have thrown in some more wide angle images to be fair, while the wider end of the GF32-64 can just about be considered wide so it's not quite as stark as it may seem.
Still, I'd like to challenge myself to use wide angles a little more often. While I absolutely over-did things in my early years, I also made some of my favourite images with wide angle lenses—and not always with the big vista shots. A favourite 16/1.4 image is from a walk at the Southbank in London, while my old Samyang 12/2 helped me get a nice street photo in an alleyway in Cinque Terre:
"I find myself using such wide focal lengths very rarely these days (after being so keen to get the GF 23mm F4 for the GFX system, I've barely used it in the year or so since buying, same with the XF 10-24mm) but the little Samyang did a great job in this instance."
Lenses in need of some love
The wide-angles
The GF23/4, XF16/1.4 and XF10-24/4 could all use some attention this year then. But what else?
Zeiss 90/2.8
Pining after the Zeiss Planar 45/2 for years, I finally jumped on a full Contax G set on ebay, with two Contax G1 bodies and the 28/2.8, 45/2 and 90/2.8 lenses. The 45 is towards the top of the usage list and the 28 has been a more recent favourite on my X-Pro3—it gives closer to the 45mm field of view adapted on the Fujis as the 45/2 had natively—but the 90mm F2.8 has seen very little use so far.
That's largely down to only having an adaptor for the X-series crop-sensor cameras—where the 90mm becomes equivalent to 135mm and starts getting a bit tight for walk-around usage. That said, on my wanders at the coast I do often wish I had a longer lens to hand while the Zeiss 90/2.8 is pretty tiny for its focal length. So perhaps it's one to keep in a pocket now and then, and see what happens.
Fast normal primes
I do very little portraiture so it's perhaps not a surprise I haven't had huge use out of some of the faster primes in my collection. The Minolta Rokkor 58/1.2 had the most frames made at 177 across only two outings, while the Fuji-native 56/1.2 managed only 119 from five outings. The KamLan 50/1.1 had fewer again, at 89 frames.
When I lived in London, I would use fast primes for street photography quite a lot, but a combination of moving to the coast and a mostly-locked-down pandemic year have led to very little traditional street photography on my part. I've also largely been out in daytime hours and not even having a technical need for wide apertures all that much, let alone artistic. 
I expect (hope may be more like it) this will change over the next year as things open up again. We're approaching two years since moving out of London and I still haven't managed a single street photography day in Newcastle, with my office being out of town and afore-mentioned global restrictions. I can't wait to change that.
Closing thoughts
I have too much gear, that much is obvious. But hey, it's my hobby and I enjoy the collecting as much as the doing sometimes. It's nice being able to grab a distinctive camera or lens as the mood takes, and head out.
These numbers show the beginning of a more stark trend for me so far in 2021: that my GFX equipment has become my total go-to. A quick look so far (and we're in late April) and I apparently haven't taken a single image with the X-T3 yet this year! More recently that's because I've been using it as my 'webcam' for work, but I do need to show the X-series some love.
Even though I know full well that 26MP is plenty of resolution for 99% of use cases, knowing I have the 50MP GFX cameras right there has proven regularly too tempting.
It's not just resolution though. Especially when adapting old manual lenses, the GFX gives me the options of cropping in 35mm mode and using them at their designed image circle and focal length, while still getting 31MP raw files. Where the image circle and lens quality allows, I can also of course use the full medium format sensor for a shorter focal length and shallower depth of field.
That said…
Adobe's recent addition of 'Super Resolution' to Photoshop has brought new life to a number of my older images and also—and I know this shouldn't be the case—encouraged me to use the smaller X-trans sensor cameras more again. Knowing I can still crop in and probably get decent high-res blow-ups with Super Resolution from the X-series cameras at least largely removes the resolution debate in my head when choosing between X and GFX, leaving just the wider image quality and properties decisions.
In terms of goals for 2021, I don't want to set too many when it comes to gear and numbers. I would like to get more use out of my film cameras and have recently been shooting some test rolls on the Bronica S2 to try and help identify its light leak problem. I might also pick up some 35mm film to give the Contax G1 a go (I really only bought the set for the lenses).
As usual, I also want to get my drones out a bit more this year and need to just make it happen.