Photography
Goodwood Festival of Speed 2017: The Rally Stage
Classic and modern rally cars flying around a forest stage: a great photo opportunity! Data usage warning: LOTS of images in this one.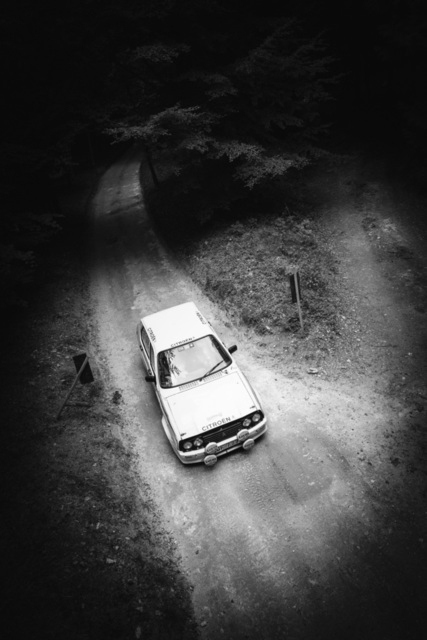 This summer I got to attend the Goodwood Festival of Speed for the first time since 2012 and I had a great couple of days photographing cars from all disciplines of motorsport and every era.
A consistent favourite area of FoS for me is always the rally stage and one of the reasons I like to spend two days at FoS is because I'll easily lose an afternoon just on the rally stage—watching the cars slide round and taking hundreds of photographs. 
The FoS rally stage is at the top of the hillclimb, in among the forest. You're able to get very close in to the track as a spectator (though not quite as openly and unprotected as on a real rally) and it doesn't tend to be too crowded which makes a lovely change from the rest of FoS. Being shrouded under the forest canopy, it's generally quite dark so you have to think about where you want to compromise on camera settings.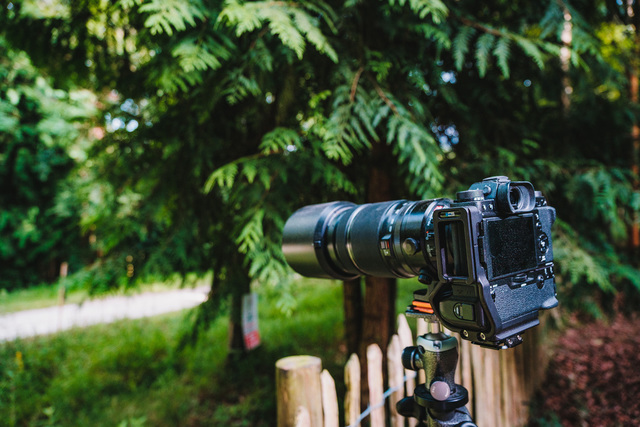 With the Fujis, I tended to go for higher ISOs as their quality stays so high even up to ISO 6400 in certain instances. Indeed, plenty of these photos are shot at ISO 6400, particularly the head-on shots with cars coming straight towards the camera. This is one of my favourite spots on the rally stage and where I took one of my favourite photographs from FoS (of a Lancia Fulvia at full chat a few years ago; the same car was there again this year!) but it's a very dark area, meaning high ISO if you want to freeze the cars coming towards you. 
Getting the feel right
I've been sitting on these images for quite some time (FoS was back in July, we're now in late November), for a couple of reasons: finding time to sort through and then process the selects out of nearly 5,300 images takes a while but particularly I just couldn't find a look that sat right with me for how I perceived the action on the day. It was only quite recently that I was playing with some other shots from Goodwood and came up with a monochrome preset I called 'Acros Vintage Racer'—it being based on the lovely Fuji Acros camera profile. 
I've been on a bit of a black and white kick recently (triggered by a lovely rainy evening photo walk that suited Acros down to the ground) and I found a higher contrast, heavily vignetted version of my vintage racer preset gave me the right feel for these rally shots—it heroes the cars and really focuses you in on the central action, with the vignette working to help that close forest feel. 
A few of the images got a colour version of the same treatment, using the Fuji Classic Chrome camera profile in place of Acros R or Ye. For these, I felt it was worth pulling out the colour of the cars: that red and black Fulvia again; the classic blue Impreza; a few others. 
Please enjoy the photos in the gallery below and let me know what you think of them, I'd love to hear.