Photography
Boysen Reservoir, WY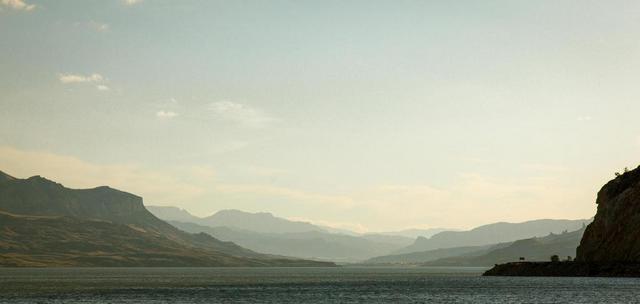 Way back in the summer of 2009, I went on a US road trip from Denver, up through Wyoming to the Grand Tetons and Yellowstone and back down again. On the return leg from Yellowstone we stopped off at Boysen Reservoir to check out the Boysen Dam, though it was the reservoir itself and surrounding mountains that stole the show.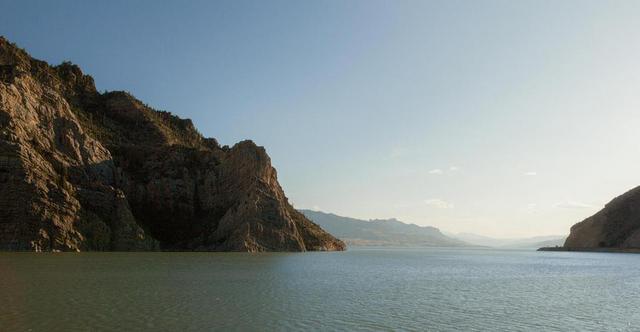 This was a very brief stop-off on our way back across the vastness of Wyoming—only around half an hour—but productive in terms of images I still like 12 years later.
None are technically excellent but I like the feel of them. With the haze and warm tones, it all feels very archetypal Wild West to me as a non-American.
Of course, with more experience under my belt and given the chance at another visit, I think I'd find much better compositions now but, in the absence of that being likely, these are a nice reminder of a very short visit to Boysen Reservoir.