Yellowstone is a real photographic playground so I've got plenty of shots to share from my trip there back in 2009. This was our second-last day in Yellowstone and we were driving back to the dude ranch we were staying at, just outside the park entrance.
The road curves this huge lake and the light lined up really nicely so I pulled the car over and jumped out with the tripod to grab a couple of shots.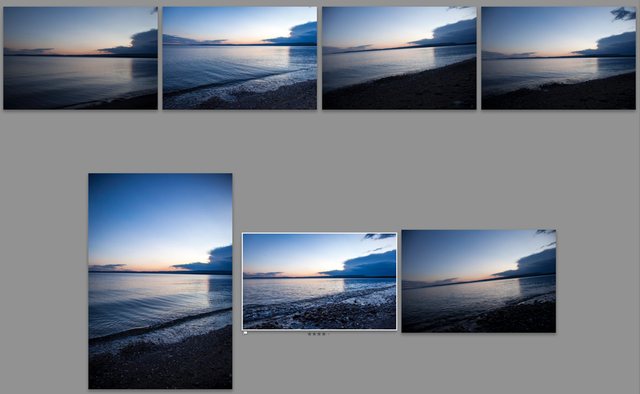 Looking back at the sequence of photos I took in this location it's a good reminder to 'work the scene' as Scott Kelby talks about in this really good video from the Google+ Photographer's Conference a few years ago. If you have an hour, I highly recommend watching it as he talks about composition outside the usual 'rule of thirds' stuff.
For this photo, I was pretty tired at the end of a long day so I won't claim I worked the scene that hard, but you might be able to see from the Lightroom survey view here that I started out shooting at head height. The light was good, but it's not the most interesting angle.
After a few attempts and even trying a portrait orientation, I got down low to the beach and that's when the shot came together.