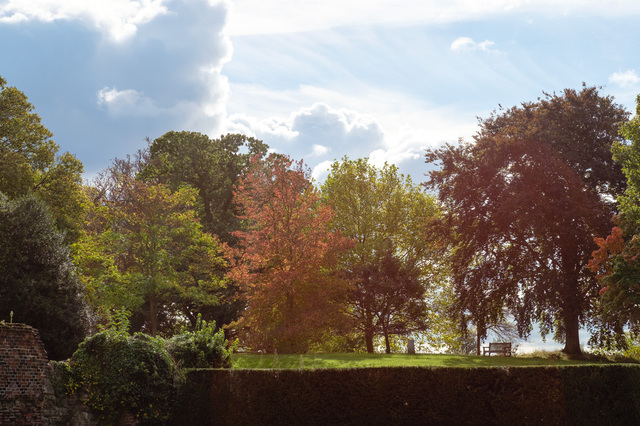 Another image as I've been going back through my photography from 2017, this one was taken on a bright autumnal day at Eltham Palace, looking back up from the walled/moat gardens at the trees around the moat's rim. The sun was glowing through the autumn leaves and the variety of colour on the trees brings the scene alive. 
This is a crop in on a much bigger stitched panorama, and oddly this crop I ended up settling on is only marginally wider in view than a single frame I'd already taken. It was just enough to nudge the bench a little further into the frame and give that last big tree a bit more space. 
The bench looks so inviting from this vantage point, in the shade of the trees but surrounded by the warmth of the autumn sun. Happy memories.