We've had a pretty long stretch of dry weather here over the past couple of weeks and, as the rain returns this evening, I felt in the mood to share this small detail shot from a visit to Scotney Castle a few years ago.
Radek and I were location scouting in the grounds of Scotney Castle ahead of some photography for Funding Circle, where I was Head of Design at the time. I had both the Fuji X-T2 and X-Pro2 with me: a zoom on the X-T2 and the excellent XF 16mm F1.4 on the X-Pro2 for quick framing on wider scenes.
I had only bought the 16mm a couple of months earlier and already found besides being a great wide lens, it has an astonishingly short minimum focusing distance. On my first test with the lens at Severndroog in South East London, I'd found I could have long grass inside the lens hood and, in combination with the wide ƒ/1.4 aperture, get dreamy macro-like close-ups with really shallow depth of field (see below).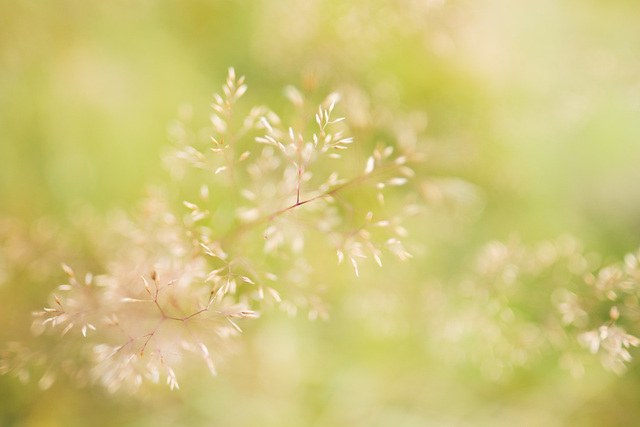 this in mind as I walked around the woods at Scotney, I occasionally shoved the camera towards some area of fine detail like a tree trunk to see what results I could get. 
I wasn't putting any real rigour this process, rather I was having the occasional play with a surprising feature of a new lens without worrying too much about results. The first few images I made this were total throwaways but then I came across a tree with dense creeper leaves wrapped around its trunk a deep, waxy green. 
The detail really stood out to me, and so I had another go getting in close with the X-Pro2 and XF 16mm F1.4. That close minimum focus distance combine with the wide angle of view gave a really pleasing result in this case.
The 16/1.4 is a sharp lens and even here at ƒ/4, there's plenty of detail on the in-focus leaves.
Over the past couple of days on my walks with the kids, I've been looking out for more detail shots in the woods and this is a good reminder to experiment more with my equipment. Also, to get the 16mm out more often as it's a way more versatile lens than it seems and, I think, an underrated gem in the Fujifilm/Fujinon line-up.