Location scouting
Location scouting: Northumbrian textures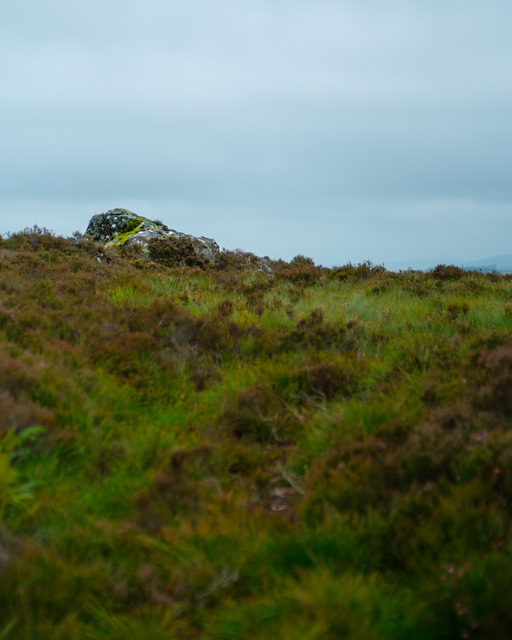 I was recently back in Northumberland making some more brand images for Funding Circle, which had me looking back at some location scouting I'd done last year for our first set of shoots in the area and this great location I still haven't been back to yet.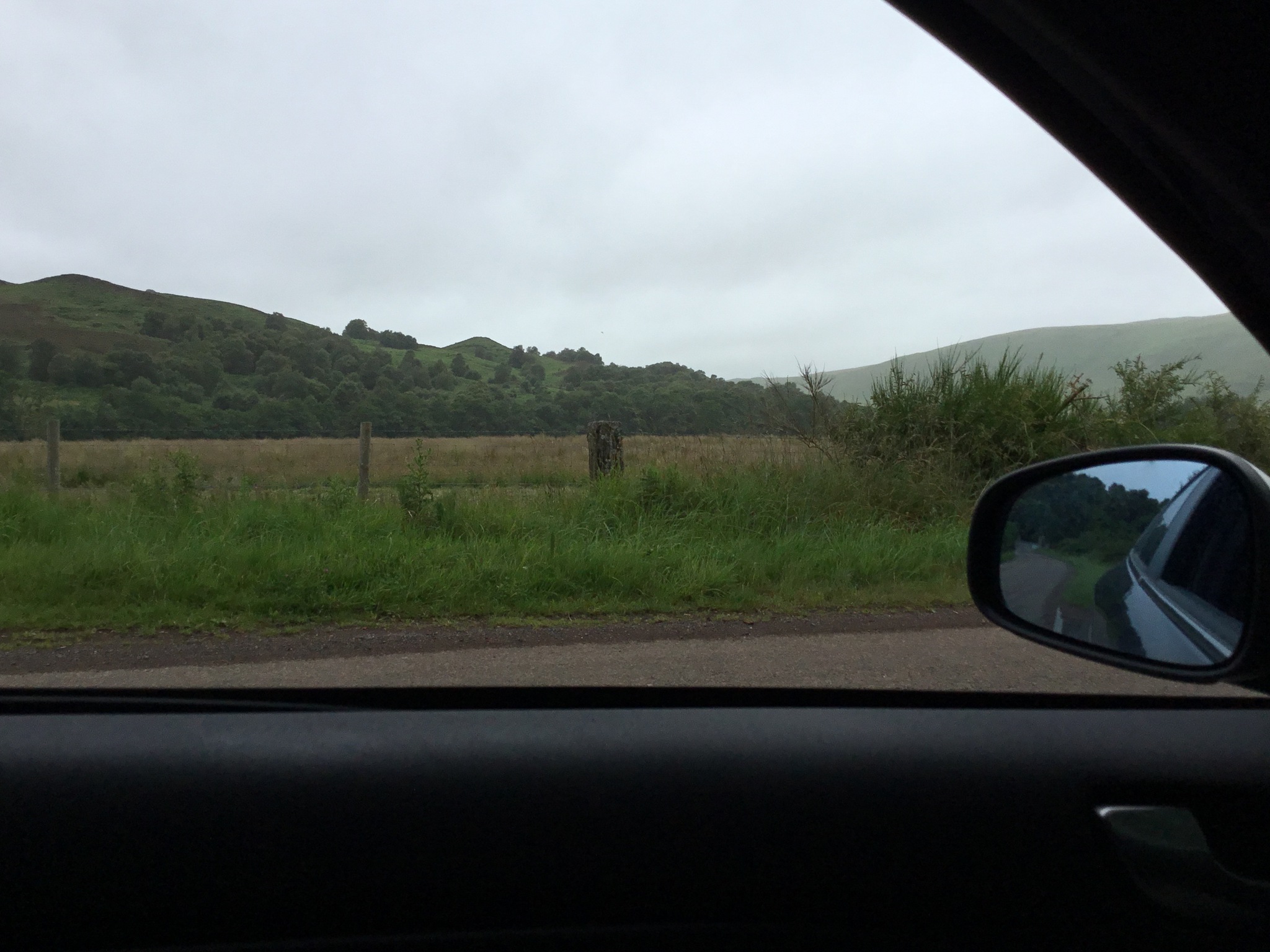 It's on a lovely outcrop near Harbottle in Coquetdale that I came across while driving around looking for points of interest. Unfortunately, having spotted the area that looked good (see uninspiring photo taken through my car window while parked) I had to figure out if it was accessible (and whether it would be any good up close).
From where I was on the road, there was no way to trek directly over (small river in the way, not to mention a fence), but a bit of scrolling around my low detail cached Google map of the area showed a track up the side of the hill. Sadly, there was nowhere to safely park the car until I remembered passing a Forestry Commission car park a little further back down the road.
Eventually parked safely, I decided to follow the forest trail and see if it would take me where I wanted to go, rather than the more dangerous walk back down a country lane. It's here that I was rather silly—the path cut back on itself up a steep hill, so I decided to walk through the forest in a more direct line which of course turned out to be a bit treacherous.
The forest itself was lovely and had a ton of interesting spots I'd like to go back to in future, but quickly descended into very dense undergrowth. As I was also traversing across a steep hill, it all got a bit hairy and I had no signal to call for help if anything went wrong. Thankfully it didn't get too bad and, absolutely knackered, I made it to the edge of the wood where of course there was a wall to negotiate. Bad planning all round, really.
Anyway, I eventually made it onto the right side and the I-now-realised-much-easier track from the main road. The rise I'd originally been interested in thankfully stayed interesting close up and I walked around for a while taking general scene shots to review and come back to later, including today's photo which I really like.
I think the moral of this story is to approach ventures into the countryside more seriously: get good Ordnance Survey (or equivalent) maps of the areas you're scouting and do a bit of prep beforehand. This was a rushed scouting day and I've since bought OS maps covering Northumberland where I do a lot of my landscape photography, to keep in the car ready for sense-checking treks cross-country. Ordnance Survey also has a nice online version of their maps which is good for pre-trip prep, particularly in combination with the excellent Geograph site: a project aiming to collect a photograph for every square kilometre of Great Britain and Ireland. The photos might not be award-winning but they generally give a good ground-level impression of the area in places where Google StreetView can't venture.