Photography
Mendocino B&W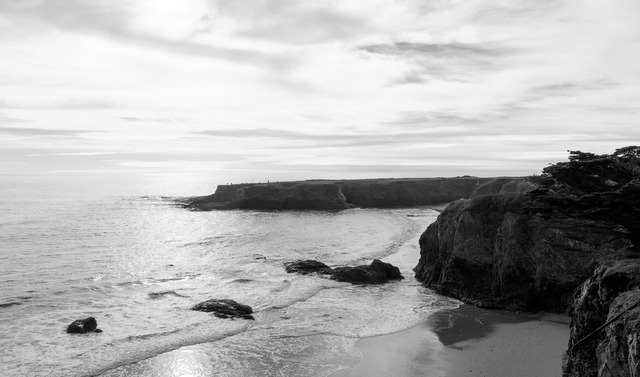 I've driven up to Mendocino a couple of times now on trips to San Francisco: first, back in May last year when I met up with some friends for dinner and then caught the sunset at the cliffs; then on my last trip in February when I had most of the day to check out Mendocino and the surrounding area.
I took this photo on the most recent trip when I had time to walk around the small town, find the Murder She Wrote house for a friend, have some lunch and then wander down to the cliff edge to take some photos with the Bronica GS-1 (like this one) and Fuji X-T1 (used for this shot).
The coast around Mendocino is stunning, with plenty of low cliffs dipping down to beautiful beaches. Just a little further down Highway 1 is Van Damme Beach, where I caught some gorgeous mist rolling in off the ocean on a previous trip.
I'd highly recommend the drive north from San Francisco: you can do it in a slightly manic weekend blast as I've done or there's plenty of interest to spend a good few days in the area.