Photography
Van Damme Beach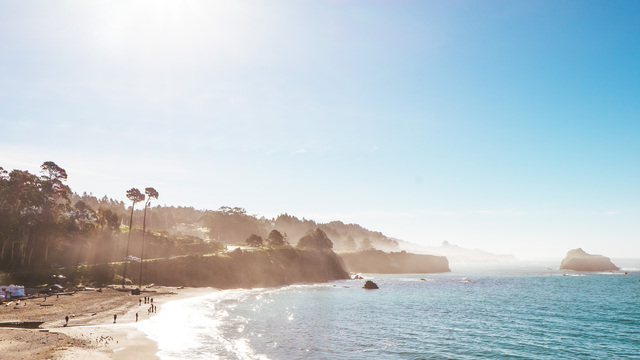 I've been travelling to San Francisco quite a bit for work over the past 18 months but it wasn't until February that I finally hired a car and drove up the coast for a weekend. It was just a quick scouting trip – a day-and-a-half blast up to Eureka and back down to catch my plane home – but ended in some of my favourite photos of the year.
On the Sunday I had around a 4-hour drive to complete to get to the airport from my motel in Fort Bragg, but I started off with a relaxed drive down Highway 1, the coast road. Although I didn't leave all that early, there was beautiful light that morning and as I turned a corner before Van Damme Beach, I was presented this stunning view of fog still clinging to the coast.
I stopped the car in a couple of different spots on the winding Shoreline Highway and among them set up for this shot. This spot, with the drive cutting inland on 128, really finished the weekend off nicely and made the dash back to the airport that followed worth it.