Photography
Tynemouth B&W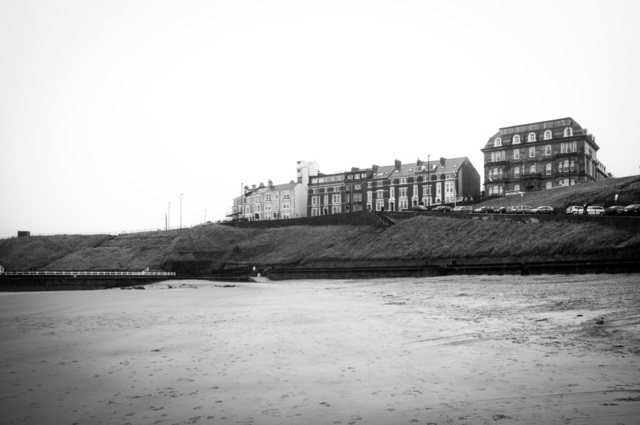 I've been sitting on the photographs I made at Goodwood Festival of Speed this year, trying to decide on the right way to process them and generally letting them settle in my mind. A couple of days ago I struck on a really lovely black and white treatment for a number of the images (to be shared soon) and it set me off on a real black and white kick.
While I'm in such a B&W mood, I thought I'd post this monochrome image taken in Tynemouth five years ago. It was a really misty day, which at Tynemouth can actually create some great shooting conditions and the featureless sky actually really works for this photograph, letting you focus on the row of building atop the cliff and the occasional detail in the sand on the beach. 
As I've also been toying with my old Fuji X100 again recently, it's interesting to note that this photograph was also taken with the X100. I still love the image quality of that camera.