Photography
Druridge fret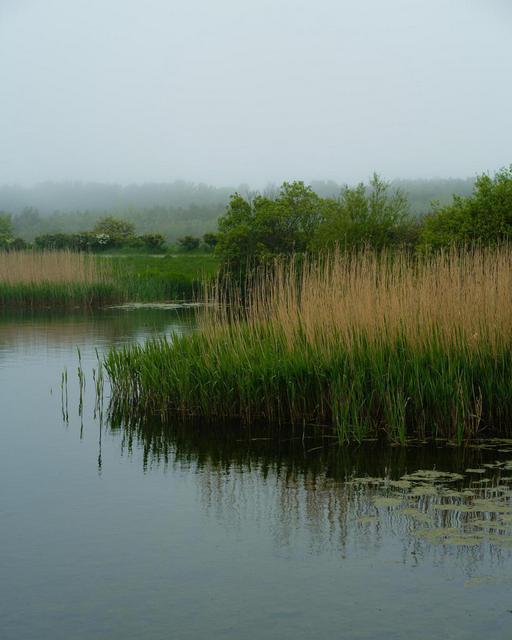 At the end of May and start of June this year, a persistent sea fret (or haar—coastal fog) arrived and sat on the Northumberland coast for a few days.
We took a trip up the coast to Bamburgh Castle (which was in the middle of being set up as a movie set) followed by Druridge Bay Country Park, where the fret was right in and making everything nice and atmospheric.
We sat and had ice creams, and watched a couple of brave souls out paddle boarding on the lake. I had the lovely Leica Summicron-R 90mm F2 lens on my Fuji GFX 50R so took a few photos of the paddle boarders, the fog and the lake.
Ice creams consumed, we had a short wander around the shoreline where this reed bed stood out to me with its vibrant two-tone of green and yellow against the layered grey-blues behind. I waited a few seconds for some other visitors in the background to move on round the path and then took two frames, the first of which worked best and I'm sharing here.
Processing-wise, this one was quite light-touch—just a couple of levels adjustments and that's it, retaining the cameras Provia film simulation too.
Just a simple, pleasing image.