Photography
Door to the winter garden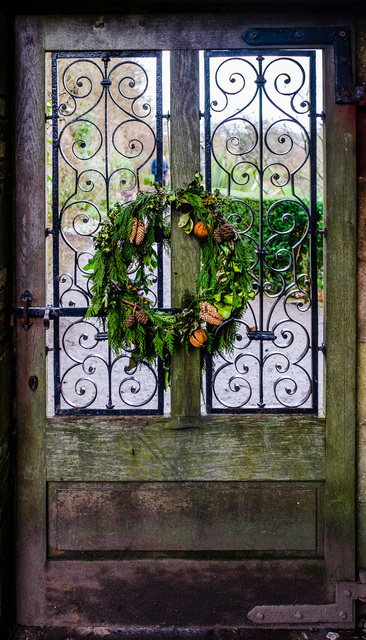 As it's the 1st of December and I learned how to make a wreath today, here's a quick shot from a couple of years ago: the door/gate into the walled garden at Wallington. 
Wallington is a National Trust property in Northumberland and also where I got married. While visiting my family the Christmas after our wedding, we paid a little visit back to Wallington (which I think we'll do again this Christmas) and wandered down to the walled garden where we'd had some of our wedding photos taken in the rain. This wreath was hanging on the door to the garden so I grabbed a couple of quick snaps without too much thought.
Cropping in tight around the door after getting the key stoning right in Lightroom, I quite like this image. It's a very simple shot, taken without much care, but captures the interest of the door, the wreath and the garden waiting through the wrought ironwork, with just enough of the door surround to show how it's nestled in the wall of the garden.