Photography
2020: a year of photo books

I've bought a lot of photo books this year. 
Partly it's my increasing interest in owning photography in print, whether as single prints or collections as books; partly it's that a large number of photographers whose work I follow have happened to release books this year.
The books are from a range of photographers, albeit almost all landscape photographers. There's strong representation from photographers I found through their excellent Youtube channels, as well as others I found, mostly, through Twitter over the years. Plus Charlie Waite, who anyone interested in landscape photography will almost inevitably come across sooner or later.

Partly for my own reference and partly to share an interest, I thought I'd chronicle the books I've picked up this year. Some I'm still waiting on, but have listed anyway for reference.
Already arrived
Behind the Photograph, Charlie Waite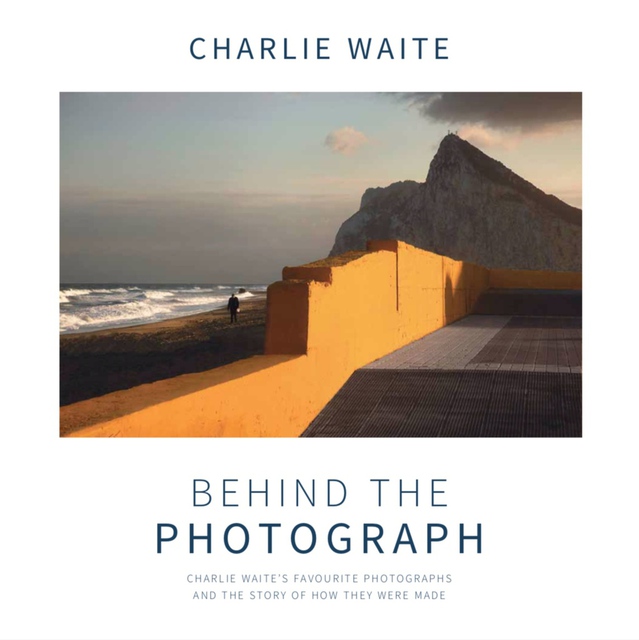 Charlie Waite, a leading landscape photographer for decades and founder of the Landscape Photographer of the Year (LPOTY) awards, actually released this book at the end of 2019 but I've decided to include it on this list anyway.
Originally released in early 2019 as an ebook and then later in the year in print, it sees Charlie tell the story behind a host of his photographs. It's so interesting to read about the process and thinking behind his images; well worth a purchase.
Capture Lakeland, James Bell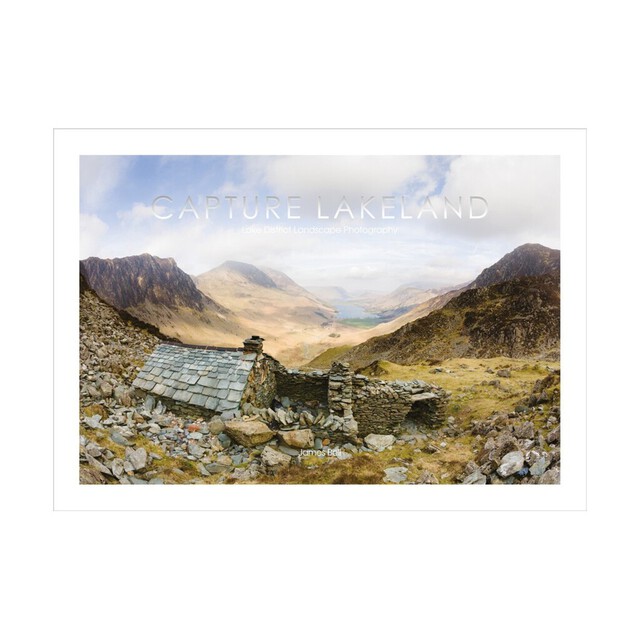 At least among the photographers I follow on Twitter, James's Capture Lakeland book would come up repeatedly although I missed getting a copy of the first run. I didn't make the same mistake with Volume 2 when it came out last year, and then earlier this year James announced a second print of the original book and so I jumped on that in an edition that came with a lovely set of 12 A4 prints.
Quiet Light, Adam Gibbs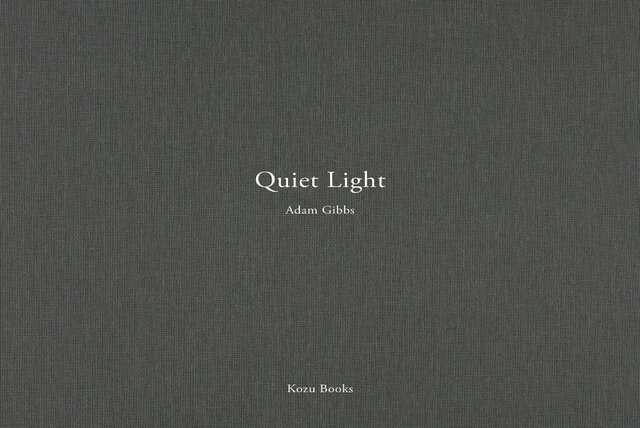 Adam Gibbs is a photographer I found, if I recall correctly, via Thomas Heaton's Youtube channel and I've been a fan ever since. His eye for composition is excellent and his clear, friendly videos have inspired me to try more woodland photography.
The book covers two decades of Adam's interest in that key ingredient of photography: light. The first edition sold out, but Kozu Books has a second print just about to be released.
Landscape Photography On Location, Thomas Heaton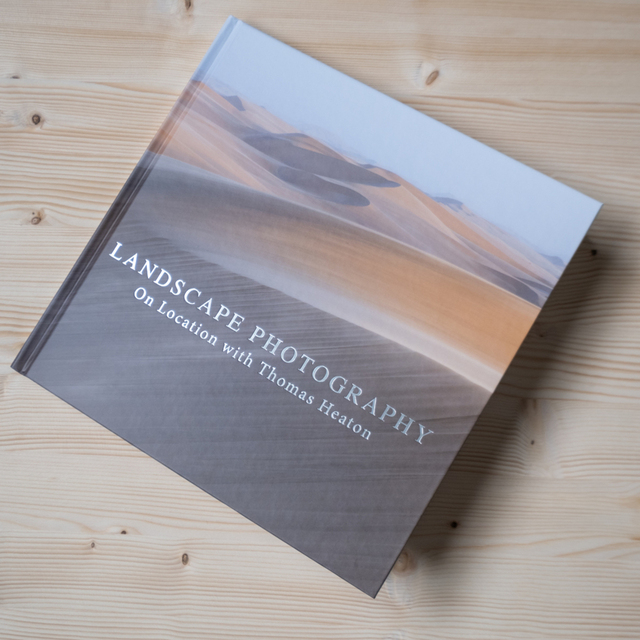 The first photography Youtuber I found 5 years ago (because who knew that was a thing?), I've enjoyed following Thomas's work ever since and didn't need to think twice about placing a pre-order for his first book, released this year. 
Besides the lovely images themselves, there's an excellent section at the back of the book with QR codes that link through to the videos covering most of the photographs in the book. Also, he lives nearby and so it's always nice to see some images taken of familiar locations.
#Sharemondays2019, Dylan Nardini et al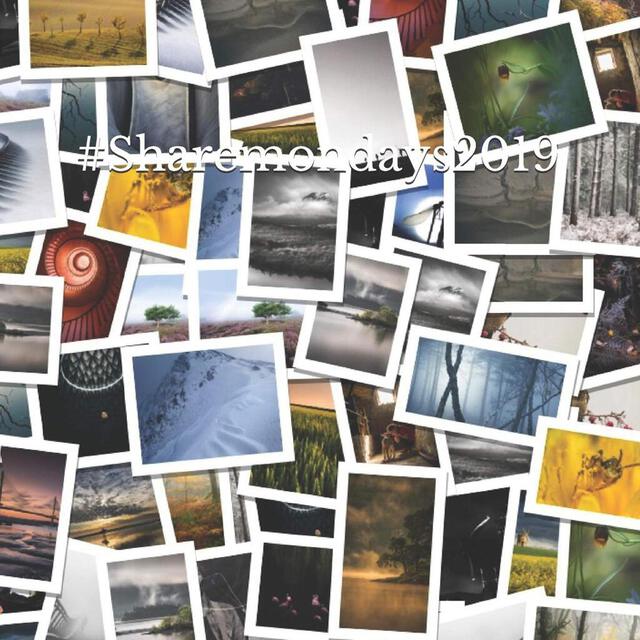 The #sharemondays hashtag on Twitter is a weekly community competition organised by Dylan Nardini, where the winner of each week judges the following week's entries. This is the book summarising last year's winners and it's a wonderful mix of high quality photography, with the added interest of seeing the difference in style of image each winner picks the following week.
Vistas, Nigel Danson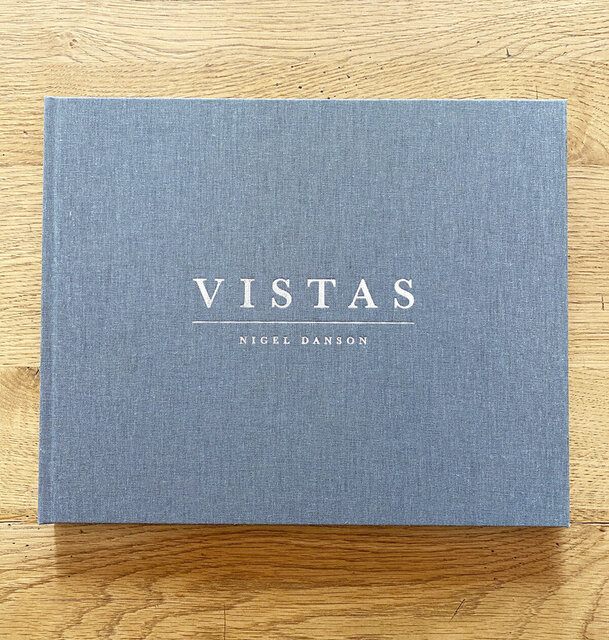 Another Youtuber, Nigel has a lovely enthusiasm for landscape photography and an easy teaching style. I did a full day one-to-one workshop with Nigel in the Lake District a couple of years ago which was a great day and most interesting just chatting to him about photography and the business of photography.
As the title suggests and Nigel points out in the introduction, he loves a big vista and it's a type of landscape photography he's very good at. Again, I like Nigel's compositional sense and the range of images he manages to capture.
Vol. 2, James Popsys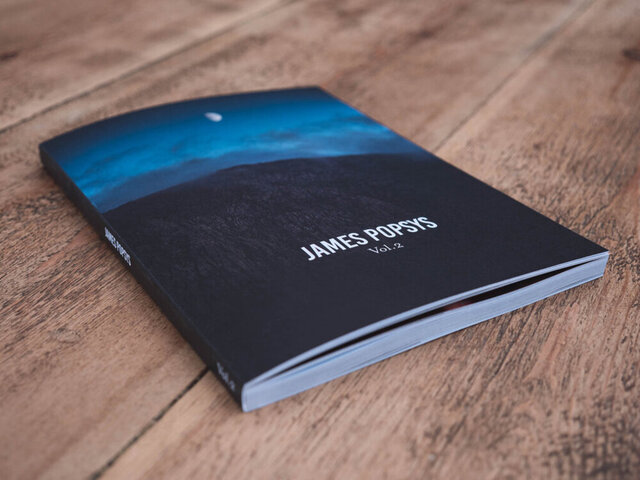 I really like James Popsys' Youtube channel. He describes himself an 'adventure photographer' and covers a mix of travel and landscape photography but I appreciate his freer approach (no tripods!) and honest opinions.
This is his second collection and having really enjoyed the first book I happily ordered the follow-up. I possibly prefer the photography in the first book, but that's personal preference and it's still nice to see James's documentation of his year in photography, as well as the more graphic design approach he applies to the book layout.
With Patience Comes Good Light, Ben Horne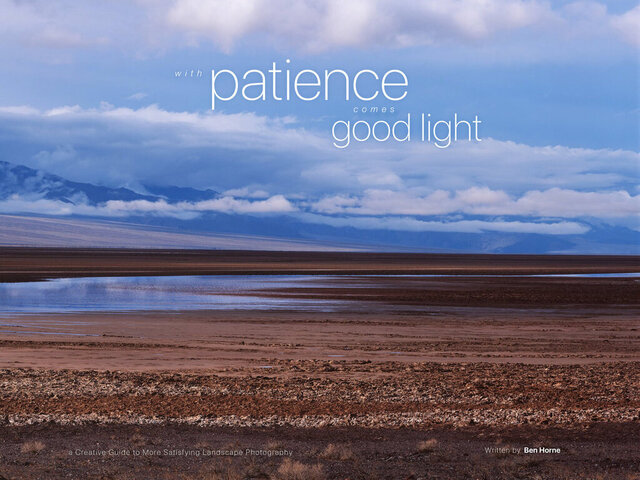 Not content just releasing his first book of work (see below), Ben also put out a more educational ebook earlier this year. It works through the concept of having patience in your photography—if you watch Ben's videos, you'll be used to seeing him wait hours in one spot for the conditions to line up for an image—and is a nice insight into the process of an excellent photographer.
I love one of the early points Ben makes in this book:
"Reactionary photography serves as a proving ground for existing skills, rather than a process by which we foster new abilities."
As someone who leans heavily towards reactionary photography, it's a good reminder to me to slow down more often.
Still waiting
Abstract Mindedness, Doug Chinnery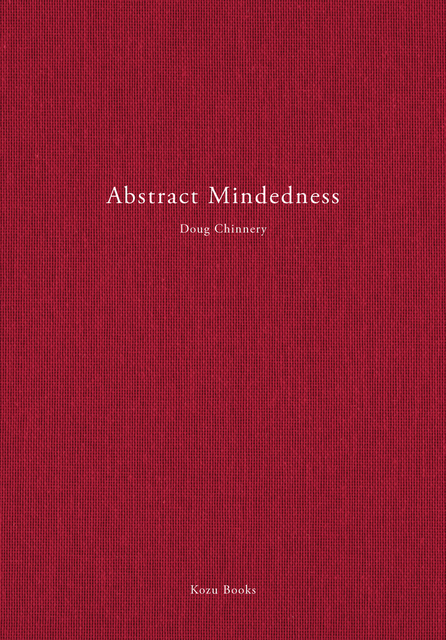 I'm pretty late to ordering Doug's very personal book, Abstract Mindedness. I did a day's printing workshop with Doug and Valda Bailey in London a couple of years ago which was excellent, and have followed him on Twitter ever since so was aware of the book but had just never ordered it.
Abstract photography is still honestly new to me and perhaps a bit challenging, but the images do look lovely and the book helps support a good cause to boot.
Between the Wind, Ben Horne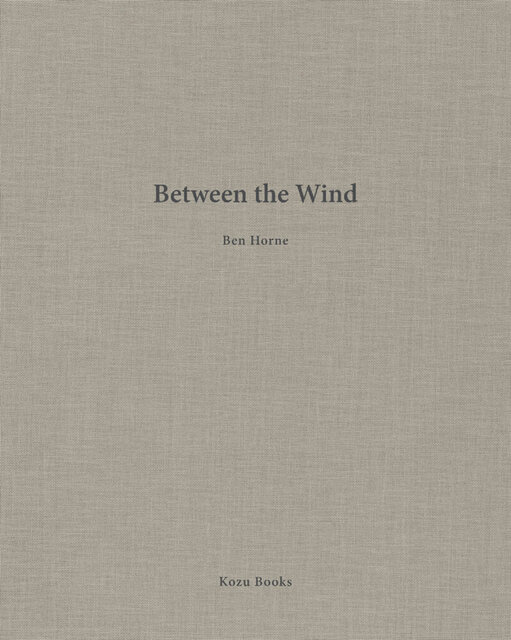 The second photography Youtuber I began following (although he's been doing it longer than Tom Heaton), Ben's videos and photographs are unique. He tells beautiful stories of his trips with 8x10 large format cameras and I happily contribute each year to, in Ben's words, "help keep my gas tank full, and my film freezer stocked".
I'm really looking forward to this book and getting to see Ben's work in print, not just in the book but—having ordered the collector's edition—in the actual print that comes with it. You can still pre-order the standard edition from Kozu Books.
Hidden Works, Charlie Waite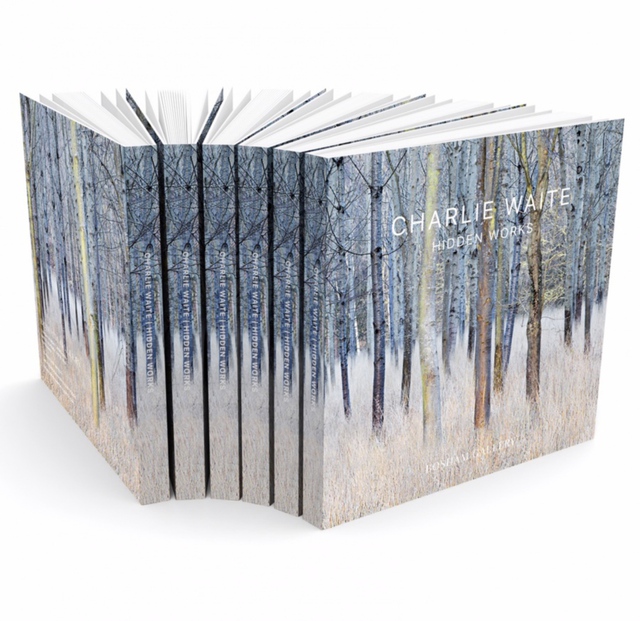 Another Charlie Waite book, this one a catalogue for an exhibition of unseen work that opened at Bosham Gallery just as lockdown hit. I dialled into the Zoom call for the gallery 'opening', moved online, and nearly bought the catalogue but I guess got distracted. Putting this list together, I've just rectified the miss and put an order in. It's only £12.
Light on the Landscape, William Neill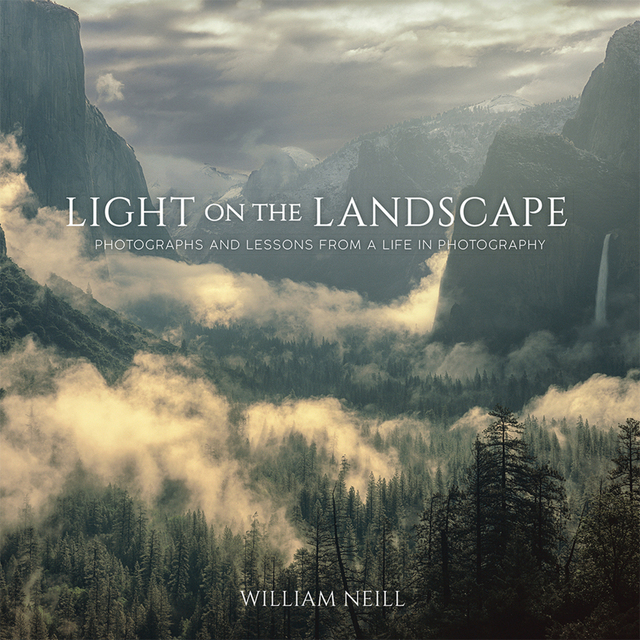 William Neill is a renowned American photographer based in Yosemite National Park and this book collects a range of his work and essays together. Much like Charlie Waite's Behind the Photograph, I'm looking forward to not just the outstanding photography but the stories behind the images too.
At writing there are still pre-orders available for the signed limited edition at Rocky Nook, or paired with prints direct from William Neill himself.
Mystical, Neil Burnell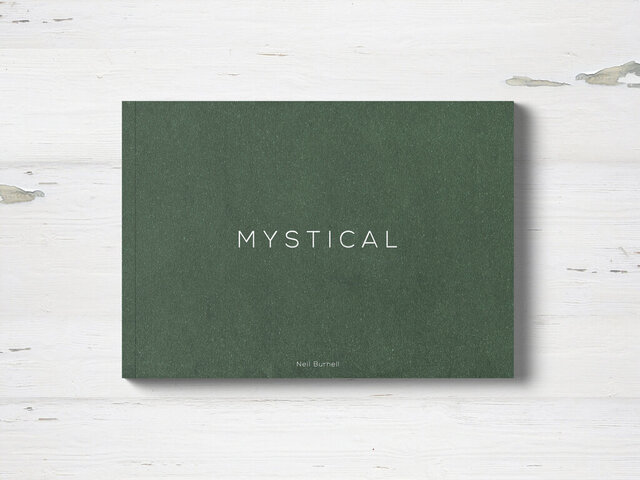 Neil is one of the most fantastic woodland photographers and I was excited to see him announce his book, Mystical. Containing 4 years worth of photography in the magical Wystman's Wood, it looks to be a book full of atmosphere.
I can't wait.
O Hanami, Paul Kenny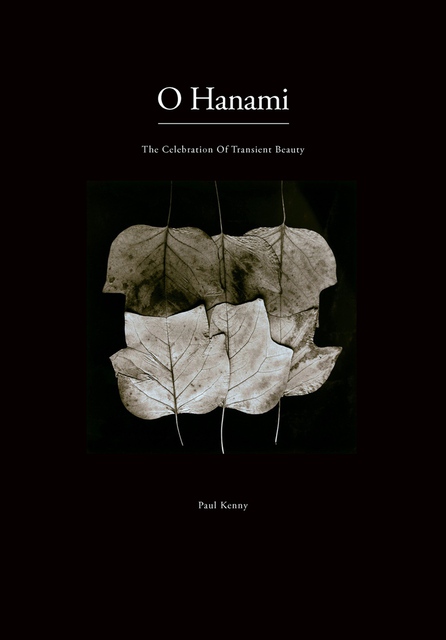 Another on the more abstract end, with Doug's Abstract Mindedness, I also just belatedly ordered O Hanami by Paul Kenny.
The layouts are strong graphic designs as well as beautifully photographed, so a nice combination of two of my key interests: design and photography.
Photographing Northumberland, Anita Nicholson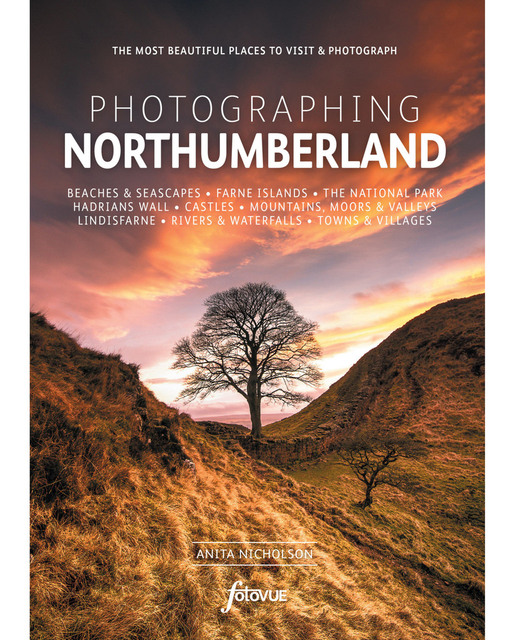 Unlike all the other books here, this one is a location guide: part of an excellent series of such guides from fotoVUE. Announced not long after I made the move back to living in the North East after 14 years in London, I've been looking forward to this one ever since as a pointer for new places to explore across stunning Northumberland.
It has also pointed me at Anita's own photography, which I recommend checking out too.
The Photography Storytelling Workshop, Finn Beales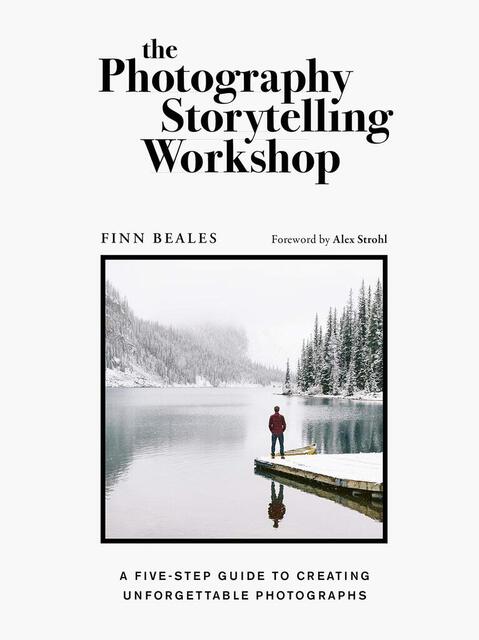 An impulse pre-order this one as I haven't been aware of Finn's work until now, but saw his book shared by Dan Rubin on Twitter, liked the look of it and decided to take a punt.
Sleepless in Soho, Joshua K. Jackson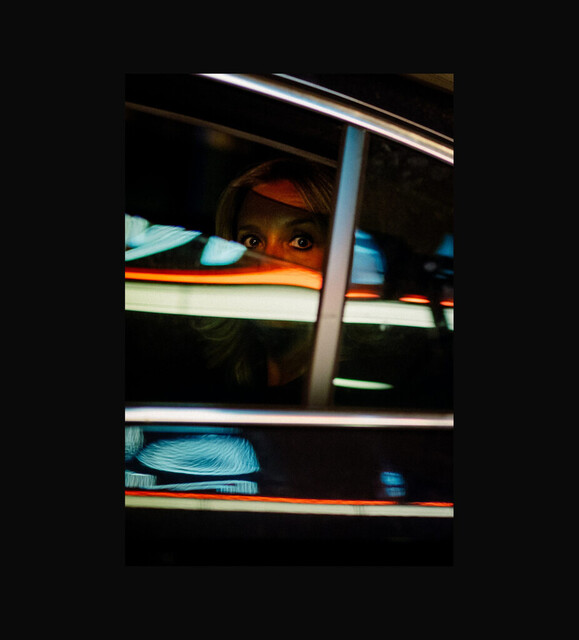 I've followed Joshua's work for a few years now, and his street photography around London is consistently fantastic. It has character, a sense of mystery and a distinct style that you can recognise as Joshua's, with his recurring theme of red.
Sean Tucker did a lovely video on Joshua's work early last year:
The book is out in October and you can still pre-order from Setanta.
Tides and Tempests, Rachael Talibart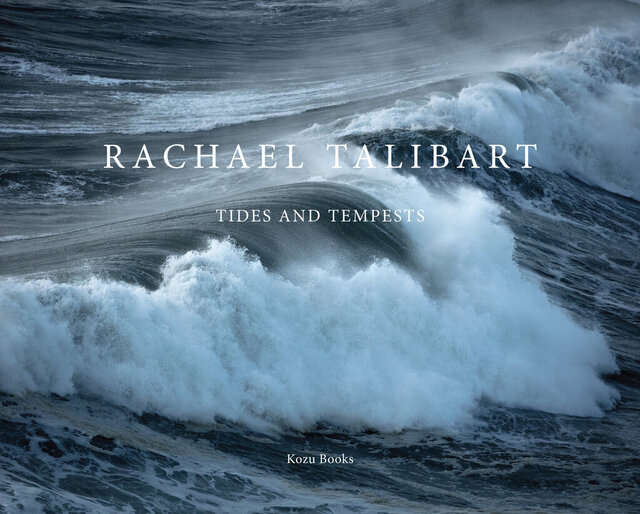 Even before living at the coast, I've water has always featured quite regularly in my own photography and finding Rachel's stunning work photographing storm waves was inspiring. 
I bought Rachel's last book, Sirens, a couple of years ago which came with a gorgeous print that I still need to get framed and this new book looks great too.
Missed out
Photo books rarely come cheap and so I'm not always quick off the blocks in ordering, meaning sometimes I'll miss out. 
The Road Not Taken, Arnaud Montagard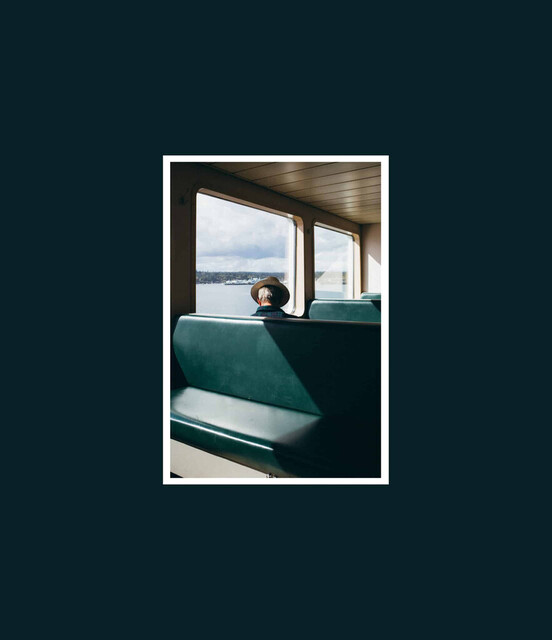 Arnaud Montagard's photography captures that classic Americana feel. He's another photographer I stumbled on via Twitter and though I instantly fell in love with his work, I held off ordering the book and have now missed out.
Kozu Landscape Editions
Less missed out as finding too late, Kozu Books' Landscape Editions has seen a number of short books from photographers I'd have liked to get, including Dylan Nardini, Stu Meech, Mark Littlejohn, Neil Burnell, Rachael Talibart and Verity Milligan. In fact, most of them. Hopefully Kozu puts out some more of this series.
The Lake District National Park, Amar Sood
Also on the small scale, Amar Sood put together a 'zine earlier in the summer of his photos taken within the Lake District National Park. I very belatedly sent him a message to see if there were any left but missed out.
Biblioscapes
While I've been planning to make some kind of post about my recent run of photo book acquisition this year, I got re-prompted into action (and, honestly, some extra purchases) by Euan Ross launching his Biblioscapes website recently: an online catalogue of his own book collection.
As I already catalogue my photo gear on this site with short commentary, it's got me thinking I should do the same for my books.