While I'm spending a lot of my time preparing for our move to the north east, it makes sense to share a few images from the area that I've taken over the years and not got round to publishing. 
Today's photograph was taken just over two years ago, in early March 2017. As so often, particularly at the coast, the light was constantly changing on this short walk I took to see my brother at The View. It was one of those bright, but hazy days which had ten minutes earlier allowed me to take this more painterly photo of Cullercoats Bay: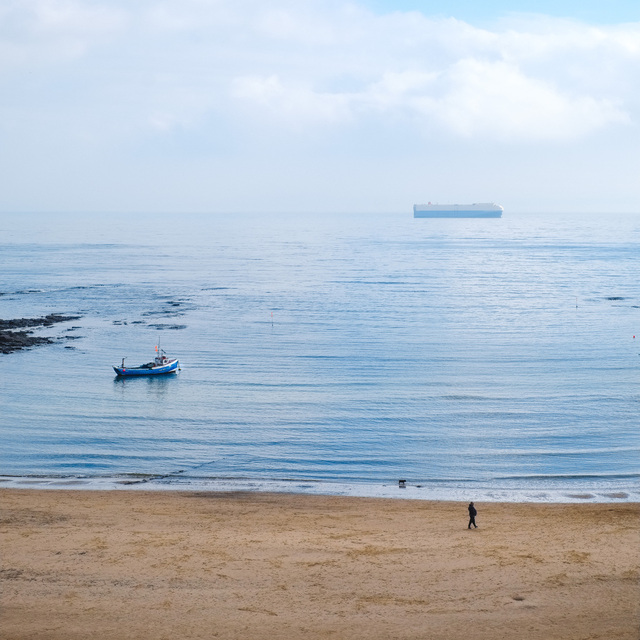 These ended up being two of my favourite photos from 2017 and while I still really like them, I think what I like more is the memories they evoke combined with the potential I can see for both scenes.
In particular the square image above feels like it has potential as more of a fine art print, and I've been tempted at various points to spend more time on it in post, to tidy up and see what I could make of it. Realistically though, I didn't get it quite right on the day, and all the footprints in the sand from a morning's use make it a bit too messy anyway.
I'll certainly keep an eye out for the right conditions re-occurring and try again, hoping for the fishing boat to be back there though I don't hold out great hope. 
I am working on an app to help myself with location scouting (and condition-monitoring) that I hope to speak more over the next few months. It's a project I started to solve my own needs but has evolved into a proper product that I hope to release later this year.
More to come…