Photography
The storm passes the bay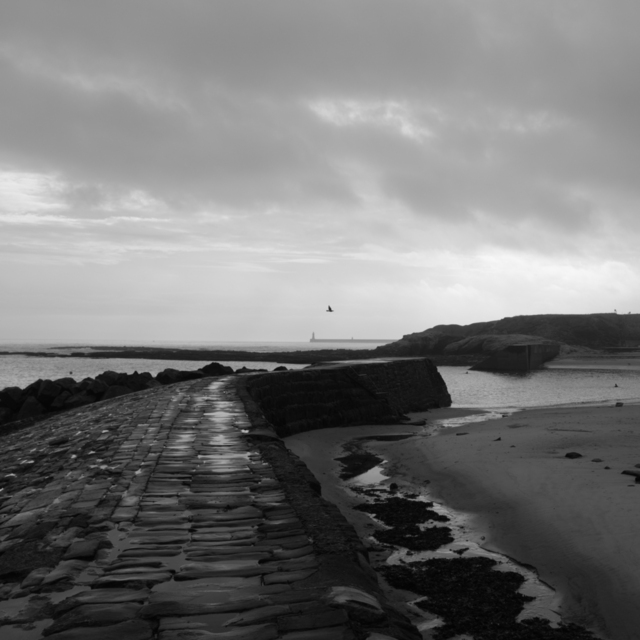 This has been a personal favourite image for a while now, but I had never published it here.
On a gloomy October morning in 2020 I went for a walk along the beach at Whitley Bay to photograph the dramatic light conditions as a rainstorm passed by. After that, I moved on down to Cullercoats where conditions were still interesting and wandered the beach with my Fujifilm X100F.
I like to get up onto the harbour wall, especially on the northern side of the bay where, looking south, I can usually pick out the Tyne piers in the distance and the interesting cliff edge on the southern tip of the bay with its small arch.
The light was still quite dramatic and I really like how this one renders in black and white: the mood of the deep shadows really works for me.
The bird with wings raised mid-beat in the centre of the frame adds a lovely extra detail and reminds me of a very different photograph I took (oddly) exactly a month earlier: Taking flight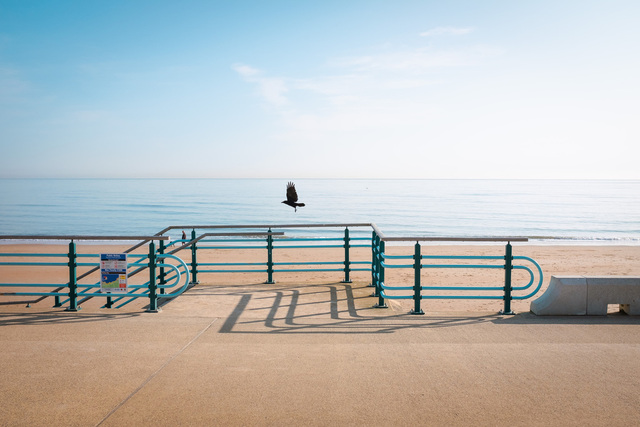 Two very different photographs but besides the central-bird-beating-wings motif, they also both have a calmness and minimalism in common. Interestingly, both were also taken with my X100F.
Back to the Cullercoats image, and I do like this angle over the harbour wall as it can create a kind-of S curve as the foreground wall curls up and over, continuing with the opposite wall and then back out along the low ridge on the cliff before picking up the pier wall and finally ending with the lighthouse.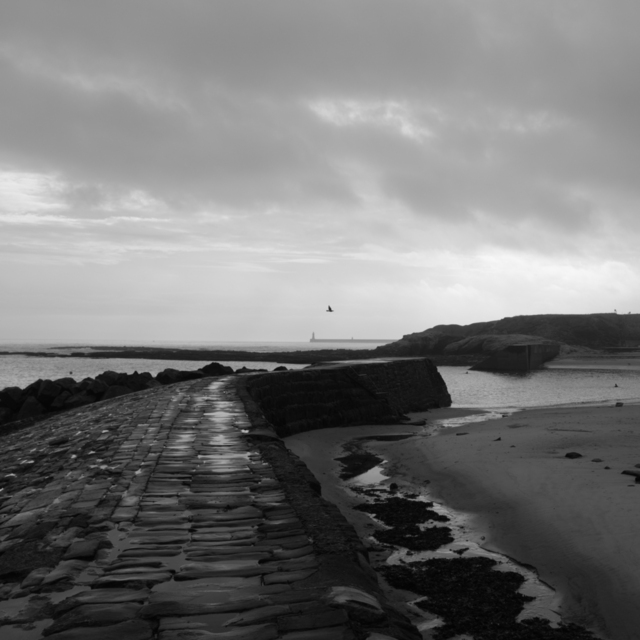 'Taking flight' just pipped this into my top 4 photos of 2020 but this one was definitely close. It's a slightly less stand-out image but one that has stuck for me over these past 3-ish years as a favourite.