Photography
Rainy Rendezvous Cafe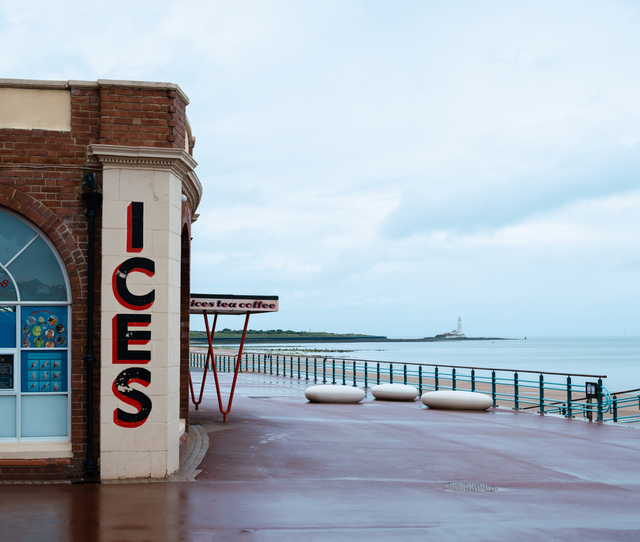 As the weather here turns to rain again, I thought I would share a couple of images from a rainy-day walk to the sea front at the end of June this year.
The Rendezvous cafe in Whitley Bay is a proper old-fashioned British seaside 'caff' – simple food (bacon/sausage baps), teas, cakes and ice cream – set in a gorgeous building that could be as it was fifty or sixty years ago.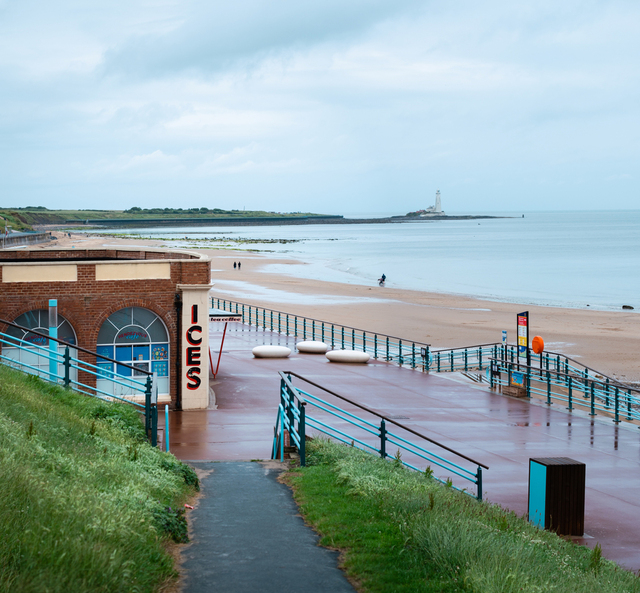 A few weeks ago I picked up a second-hand Fujifilm 55-200mm lens, having owned and sold one way back in 2018 when I upgraded to the 50–140/2.8. I sold my long XF glass (the 50–140 and 100–400) a couple of years ago as it wasn't getting used enough, but more recently found I could do with the longer focal length for some landscape work.
The 55–200 was always plenty sharp, so at the bargain prices a second–hand one can be picked up these days it was an easy route back into telephoto Fuji glass.
Once the new (old) lens arrived, a quick walk down to the seafront made sense for an initial test and a break in the rain let me not get too wet in the process.
Ironically, the better images I took on that short 10 minute walk were relatively wide shots, composed as multi-frame stitched panoramas (the two photos above) although I did also get a nice detail shot of a smaller portion of the main photo: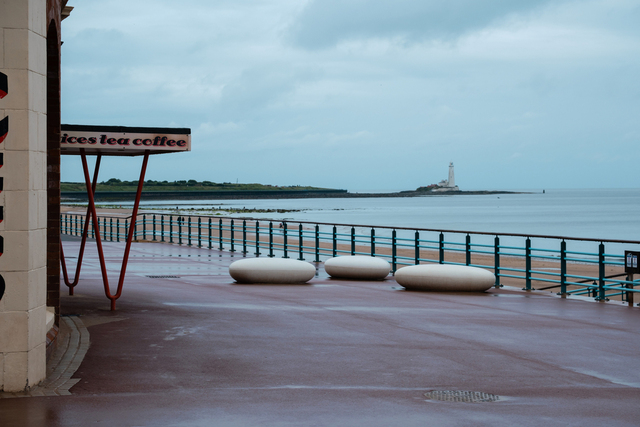 Conditions weren't great for longer-length images. I had been hoping for a bit more atmosphere after the rain but the sea was pretty bland. There are a couple of frames that are interesting but I need to sit with a little longer to get the processing right.
I'll end instead with another wide pano made with the 55–200, from the other side of Rendezvous where you can see how the cafe roof also acts as a footbridge along the links. The 'reverse' side of the building (on the right in the image below) is actually another cafe: Links Art Gallery. A very different proposition to the Rendezvous, two sides of the same interesting building.