Photography
Golden autumn walk at Knole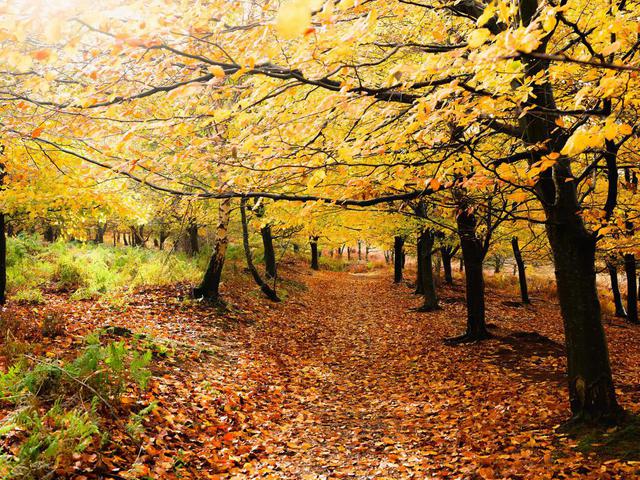 When I lived in London, the short 40 minute drive out to Knole deer park was one of my favourite escapes from the city with its woodland, open areas and of course, deer. 
For this November morning I had risen early to make it in time for sunrise, with fog forecast to create some nice atmosphere. There was indeed fog lying in 'the Gallops' but rather patchy and a bit underwhelming after a much better foggy morning I'd had in the same spot a month earlier.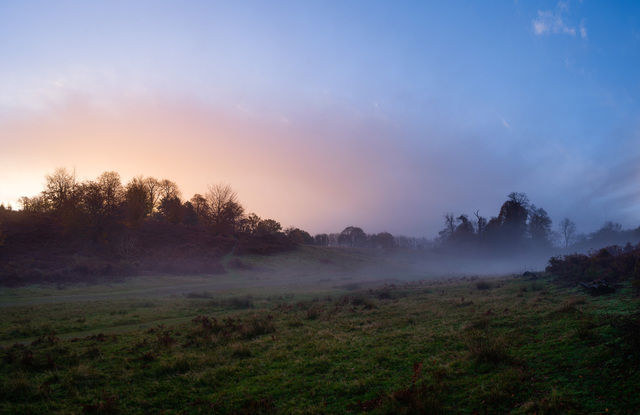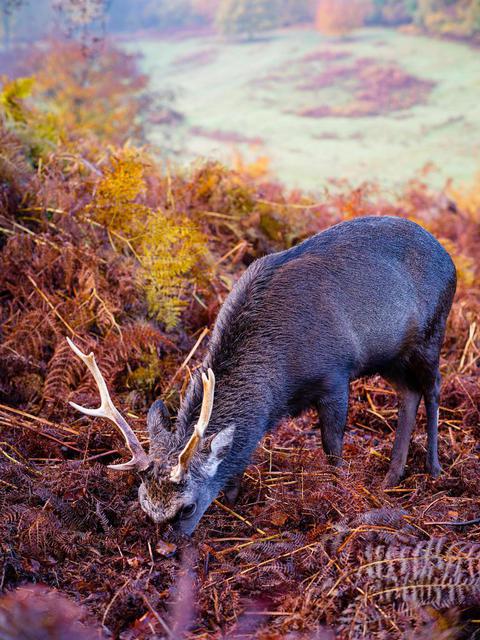 With sunrise a little unproductive photographically except the image above, I began walking up the side of the Gallops into the woodland, getting quite a surprise by nearly walking into a grazing deer that was totally unfazed by my presence.
Being careful not to get any closer I worked my way around the deer, taking a few photos with the GFX 50S and the Asahi-Pentax Takumar 85mm ƒ/1.8. 
The old Takumar lens has become a real favourite of mine and works surprisingly well on the big GFX sensor, with solid coverage. The focal length (roughly 68mm full-frame equivalent) and fast aperture allow for a lovely shallow depth of field when desired and the lens resolves nice and sharply across most of the frame when stopped down.
There's also a simple pleasure in manually focusing a lens with a direct mechanical link between focus ring and focus. As much as they've improved since the XF35/1.4, Fuji's fly-by-wire focus rings just don't encourage me into that more mindful manual-focusing mode.
This encounter totally lifted my spirits after the disappointing sunrise and renewed my enthusiasm for the day's photography.
I often find with my 'big' photography days that whether early in the day or late, I'll hit a motivational low for one reason or another and that I either need to rest to recover my energy or push on through and 'do the work' until I spot something inspiring again.
It was great to hit that point quite quickly this time.

Once up the hill, I started along the path into the woodland for the second part of my plan for the day. The path here takes you under a very low canopy that creates a kind of tunnel effect and it's here, looking back in the direction I came from, that I made this image of the lovely golden leaves on the trees and the more coppery carpet of leaves on the floor.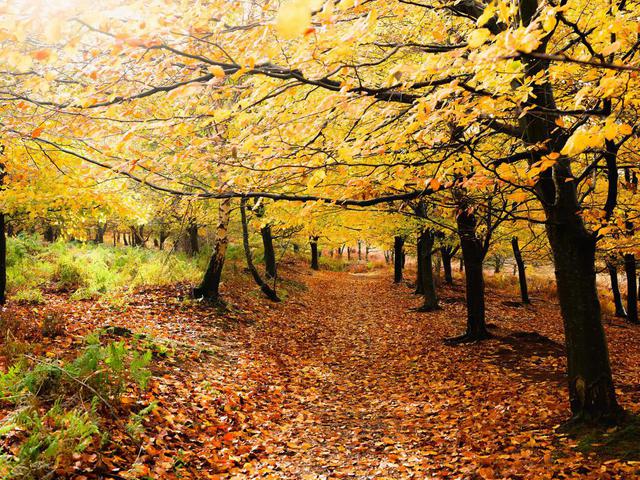 This was a bit of a throwaway, snapshot image at the time but, as so often with the more impulsive shots, it ended up being a favourite from the day.
By the time I'd made it up here though, the morning was almost gone and I turned back to the car to spend the afternoon at my other favourite location for these short trips: Scotney Castle. Those images can wait for another day.