Photography
Lightroom tip for Fujifilm shooters: film simulations

Fuji's film simulations (particularly Classic Chrome) are many people's favourite feature of the X-series cameras and a reason a lot of Fuji photographers just shoot straight to JPEG - you don't get the film presets with raw files. Or do you?
I've shot in raw for years, both to give me flexibility in post-processing as well as a level of future-proofing. A raw file that isn't quite right today might be totally usable with new tech in a few years (something I'll look at in another article). That did leave me missing out on the fantastic Fuji film emulations in the JPEG files though. I've tried shooting JPEG+Raw a few times but don't really like it.
The solution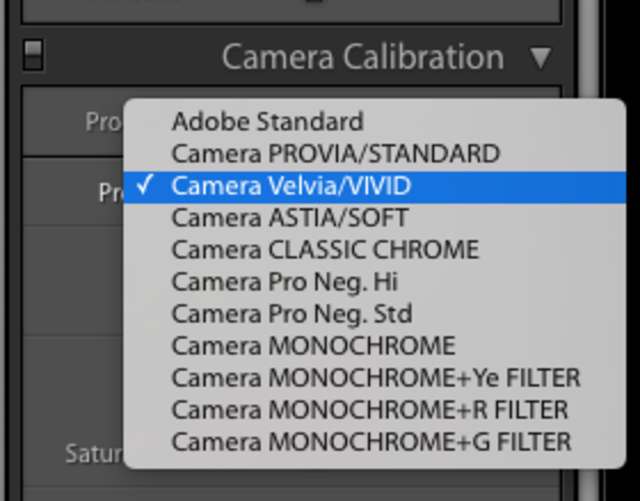 Anyway, to the point of this article: late last year, Gary Perlmutter wrote an article for Fuji Love called 'Applying Fuji film simulations to Raw files'. In it, Gary points something out that I'd never known and would never know to look for: you can use Fuji's film simulations in Lightroom.
I'll leave the detail to Gary's article, but basically: in Develop mode, under the Camera Calibration section click the 'Profile' drop-down (it will default to 'Adobe Standard') and at the bottom of the list you'll see all the Fuji profiles prefixed with 'Camera', e.g. 'Camera CLASSIC CHROME'.
The comparison image at the top of this article shows the difference in Lightroom between a plain Raw file from and XT-10 and the same file with only the Classic Chrome profile applied instead of Adobe Standard.
Comparing to JPEGs
One key thing to note: setting these profiles will not get you the exact same results as Fuji's JPEGs. The JPEGs also have noise reduction, sharpening, contrast, etc. applied in camera so you'll get a softer initial result from just setting the profiles in Lightroom.
Maybe someone will come up with some mappings from the camera settings for the above, but for me the point is getting the base colour reproduction of the simulations and that's exactly what these filters give me.
Comparing to VSCO
And a small note on VSCO: I've been using the VSCO filters for about a year now, particularly liking their Fuji profiles and especially the Astia presets. If you've got these filters too, you'll quickly notice that the Astia VSCO preset is a lot stronger than the Fuji camera profile. With a very quick comparison, using only the camera profiles from VSCO and Fuji, the main difference I see is that the VSCO profile pushes highlights up a lot more, giving a brighter image.