Photography
Selling the Mamiya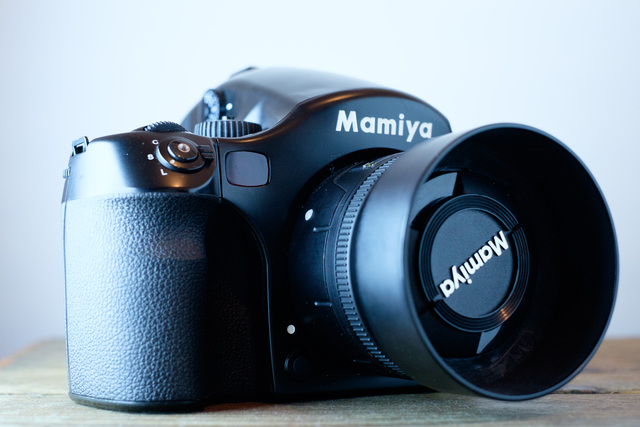 After writing my article about the Bronica S2 and Mamiya 645 AFD and starting to write a much larger article (still to come) about my camera history, it's got me thinking through the conclusions I made about the two medium format film cameras I've owned: that I prefer the 6x6 format and a waist-level finder.
I've now made a much more solid conclusion: I'm selling the Mamiya and going to switch back to a 6x6 (or maybe 6x7) camera.
I've already spoken about it, but for me the medium format film camera part of my gear is about shooting in a different way, with a different mindset. The Mamiya is too close to my Fujis in terms of handling and use and I end up using it much the same way, where the Bronica put me in a different creative state of mind and I took quite different pictures with it. Also, I'm still a long way off buying any kind of digital back for a medium format camera so the mild future-proofing the Mamiya could offer there isn't really worth it.
I'll post again once I've got the replacement, but at the moment I'm thinking of getting either another Bronica S2/S2A or the Bronica GS-1.