I regretted selling this lens for years but it's never quite been cheap enough to re-buy on a whim and I always had other priorities. That said, I did finally pick up a well-used copy from Wex at a great price and am looking forward to using it on the X-T5.
With a bright ƒ/1.4 max aperture and 35mm full frame equivalent field of view, when I look back through Lightroom I have actually taken some of my favourite photographs with the Fuji 23mm 1.4.
Image quality and sharpness are excellent and the only real downside this lens has is its size. Like the 16/1.4, it's a big lens as far as the Fuji X series bodies go and feels a bit unbalanced on the X-Pro cameras, which is a real shame because it's a fantastic street photography lens.
To be clear, it's not so big as to be unusable and sits quite nicely on an X-T body, but does feel more conspicuous vs. the much smaller 23mm F2 'Fujicron' lens.
Sample image
Here's a sample image taken with the Fujifilm XF 23mm F1.4 R: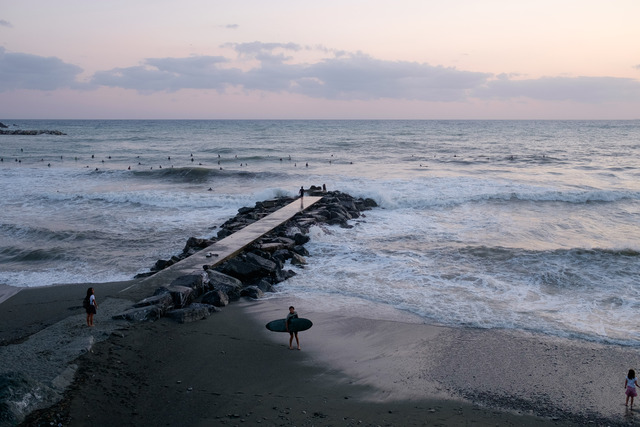 Jul 2015 – Oct 2017
Jul 2023 – present
Brand

Fujifilm

Model

XF 23mm F1.4 R

Frames taken

5,396

Focal length

23mm

Max. aperture

1.4