Photography
Golden Gate sunset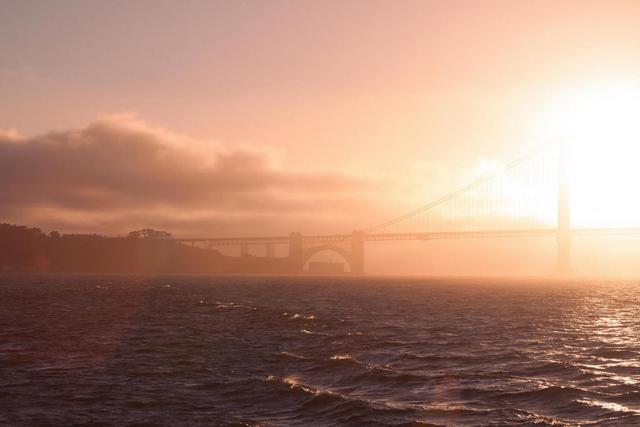 For all my trips to San Francisco over the years, I have very few photographs of the Golden Gate Bridge, but I recently found some nice frames from a sunset boat tour I did in early 2014.
Having been to San Francisco a couple of times on holiday when I was younger (before I really got into photography), this was my first trip for work. I had the weekend to myself before flying home on the Sunday night and decided to take a bay tour just before sunset one evening: out to the Golden Gate Bridge and then back around Alcatraz Island.
As we reached the bridge, the light was just starting to warm up and I was already fighting with the chop on the water trying to get steady shots with my Canon 50D.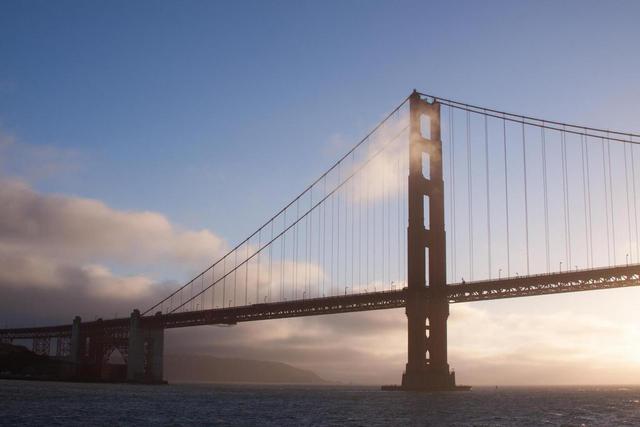 As the boat turned and began heading back down the bay and I was pointing back through the bridge towards the sun, the glow of the low sun helped create some actually rather nice images; the bridge in hazy silhouette.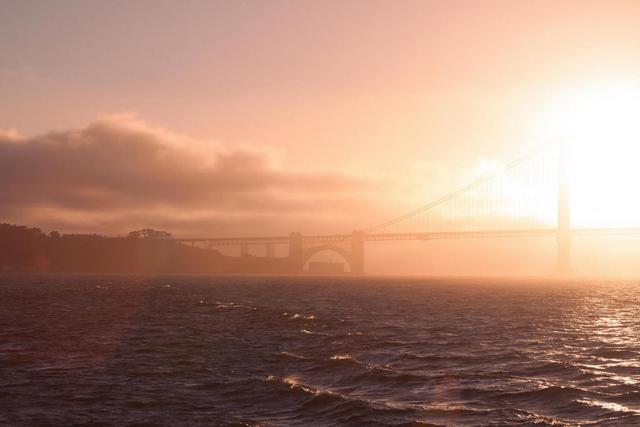 As we reached Alcatraz and began a loop around the island, I got a few frames that work nicely cropped to a panoramic 17x6 ratio: all the interest is really in that narrow band of the bridge and Marin Headlands on one side, or the bridge and Presidio on the other, with Alcatraz looming in the foreground.
None of these images is technically perfect but re-finding them now, six years later, they have character and with just a little work in Lightroom they've turned out well I think.